Dogmeat the Fallout 4 dog cannot die
Canine lives.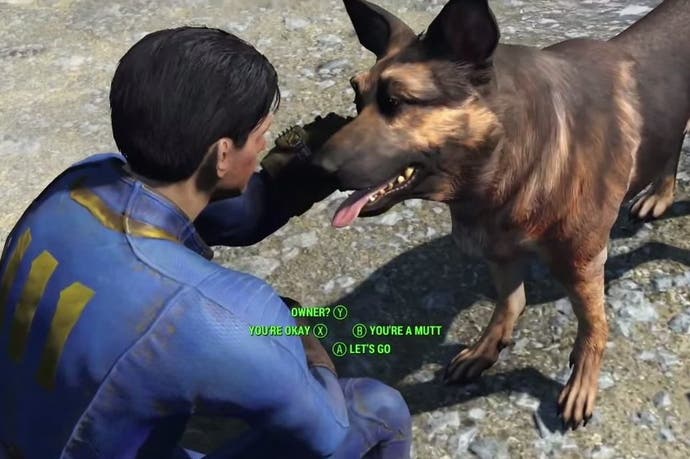 Bethesda Game Studios has revealed that the dog in Fallout 4 cannot die.
Confirmation came by way of the Bethesda Softworks Twitter account, citing Fallout 4 game director Todd Howard as the source. Simply, "Dogmeat cannot die."
Dogmeat was a key part of the impressive Fallout 4 E3 gameplay demo. You're able to give him commands and have him fetch you things, such as a combination wrench, as in the trailer.
There have been other, crueller role-playing games, where canine companions haven't survived. Oh yes Peter Molyneux, I'm looking at you.