Destiny 2 Suited for Combat explained: How to complete the Week 9 challenge
How to get the right armour set for the job.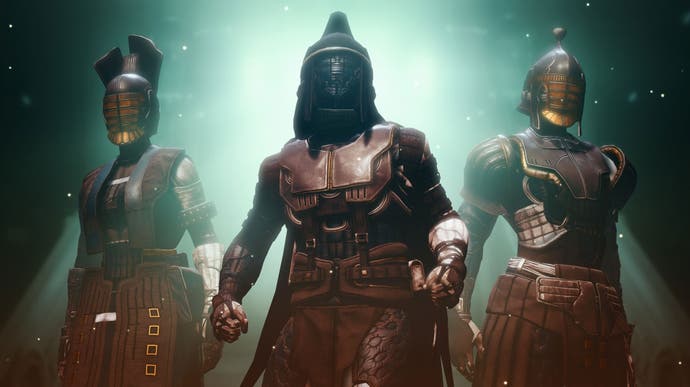 Destiny 2's Suited for Combat is a weekly challenge in Season of the Chosen.
Released on the weekly reset on April 6th, 2021 as part of the Week 9 set of challenges, it tasks you with kills while wearing a complete armour set.
Though this challenge sounds simple, there are instances where players are seeing Suited for Combat not working.
If you are interested in completing challenges from previous weeks in Season of the Chosen, we have explainers for the three Salvager's Salvo challenges and Gravel Scrawl.
How to complete the Suited for Combat challenge in Destiny 2
Released in Week 9, Suited for Combat works as follows:
"Defeat targets anywhere in the system with a full armor set. Bonus progress for defeating Guardians."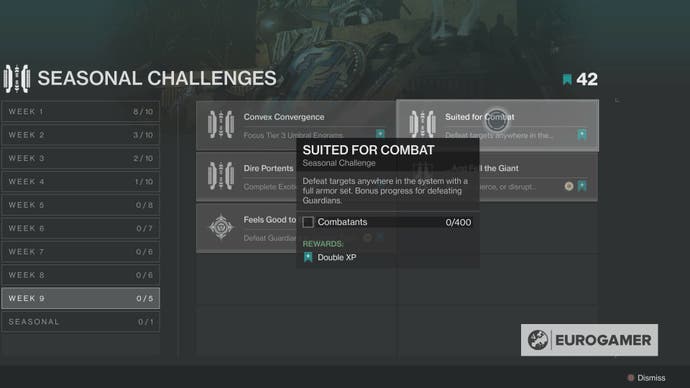 Though it sounds straightforward, many players have observed difficulties in seeing Suited for Combat working as intended.
This is because the description is slightly misleading. Though you need a full armour set, it's not any armour set, but specifically, the one released alongside Season of the Chosen.
This is the Praefectus set, which you can unlock by progressing through the season pass. Collect all five pieces for your class, then have them equipped as a complete set. Now get kills while performing any activity.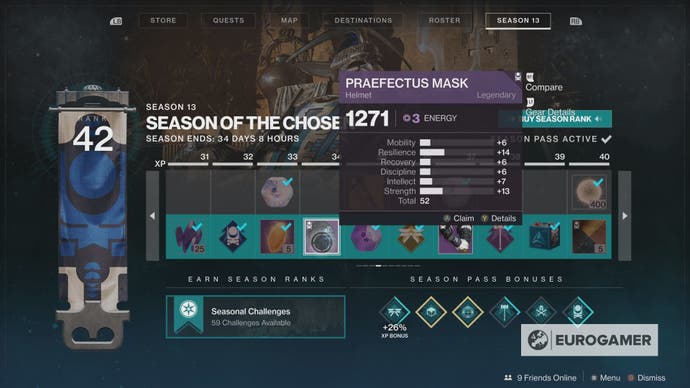 ---
The Season of the Deep is here alongside the Into the Depths quest. You can know go fishing too! Don't forget to keep an eye on the Lost Sector and King's Fall challenge rotation schedule!
---
Though there are farming methods to speed this along - such as completing activities like Altar of Sorrow and Blind Well, where there are plenty of enemies available - you will get through 400 kills faster than you think by simply playing the game as normal.
Once you're done, you'll earn an XP reward - which helps increase your season pass level and power your seasonal artefact.