Destiny 2 missing Eris quest bug solution: How to continue the second campaign mission
How to continue playing Shadowkeep's campaign after completing the opening mission.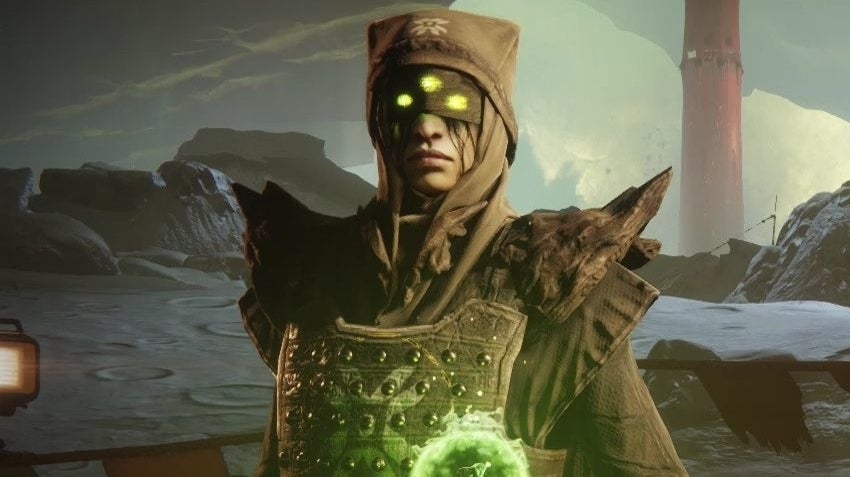 Early on in Destiny 2 Shadowkeep there is a progress-blocking bug you can encounter.
After you have completed the opening mission, A Mysterious Disturbance, you'll unlock the Moon destination.
From here, you have to visit the destination's vendor, Eris, who will give you the second mission. However, if you were like us, it's possible to not receive this properly due to a missing quest bug. If so, here's how to continue playing.
You can read more about the expansion in our Destiny 2 Shadowkeep guide.
How to solve Destiny 2 Shadowkeep's missing Eris quest bug
When you visit Eris for the first time, you'll be given some story details leading into the second mission, In Search of Answers.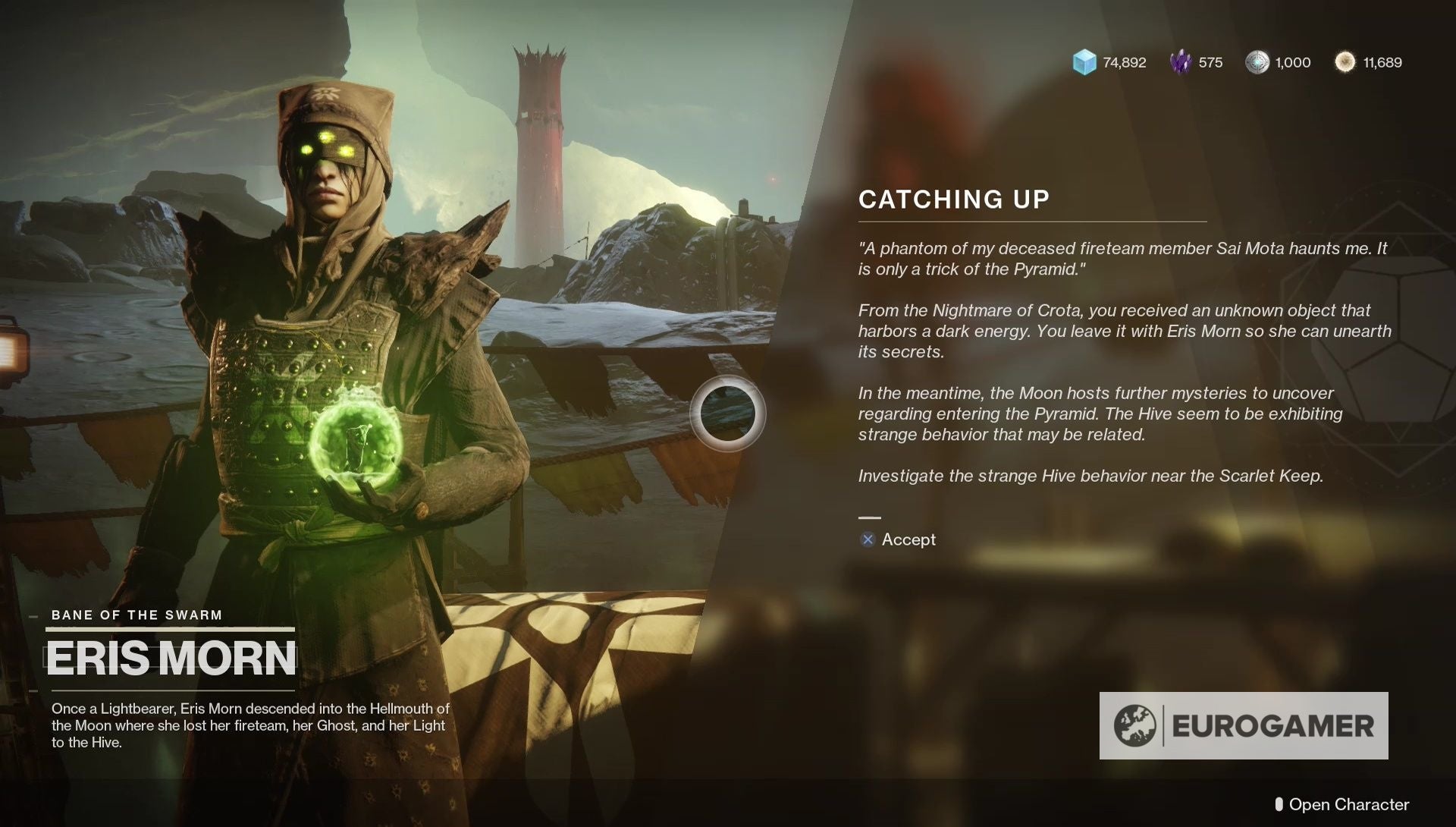 Once you accept, you'll then receive the Quest Step, and are told how to track it, with a banner at the bottom titled 'Shadowkeep Campaign Tracking'.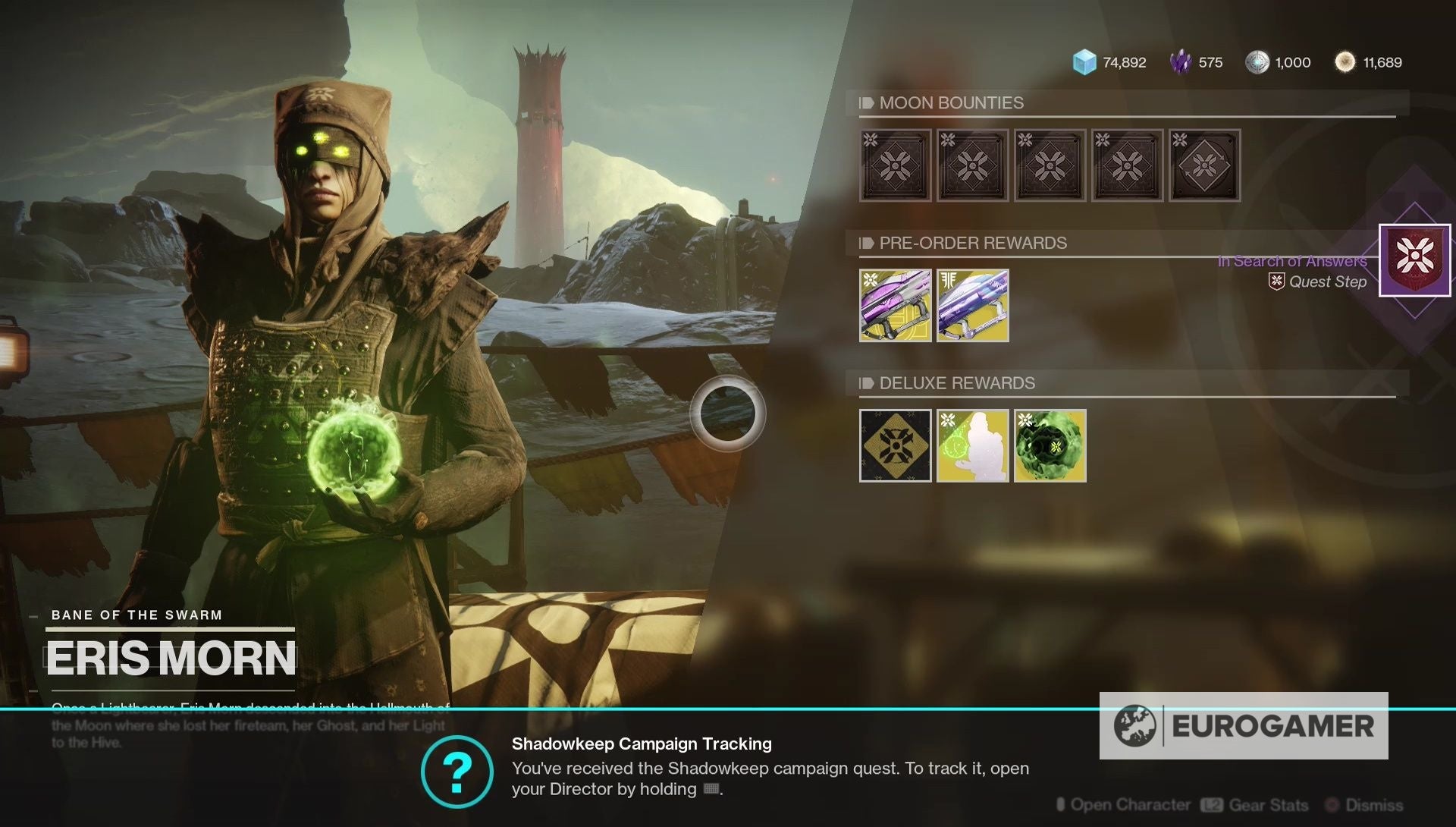 However, when going to the Director and then your Quests log, it actually won't be there, and the banner will persist because you cannot select it.
Though the banner will go away if you load out of the destination, this next quest won't appear on the Moon.
So how do you solve this Eris missing quest bug? The answer is it's been sent to the Postmaster. Head to the Tower, and it should be there waiting for you.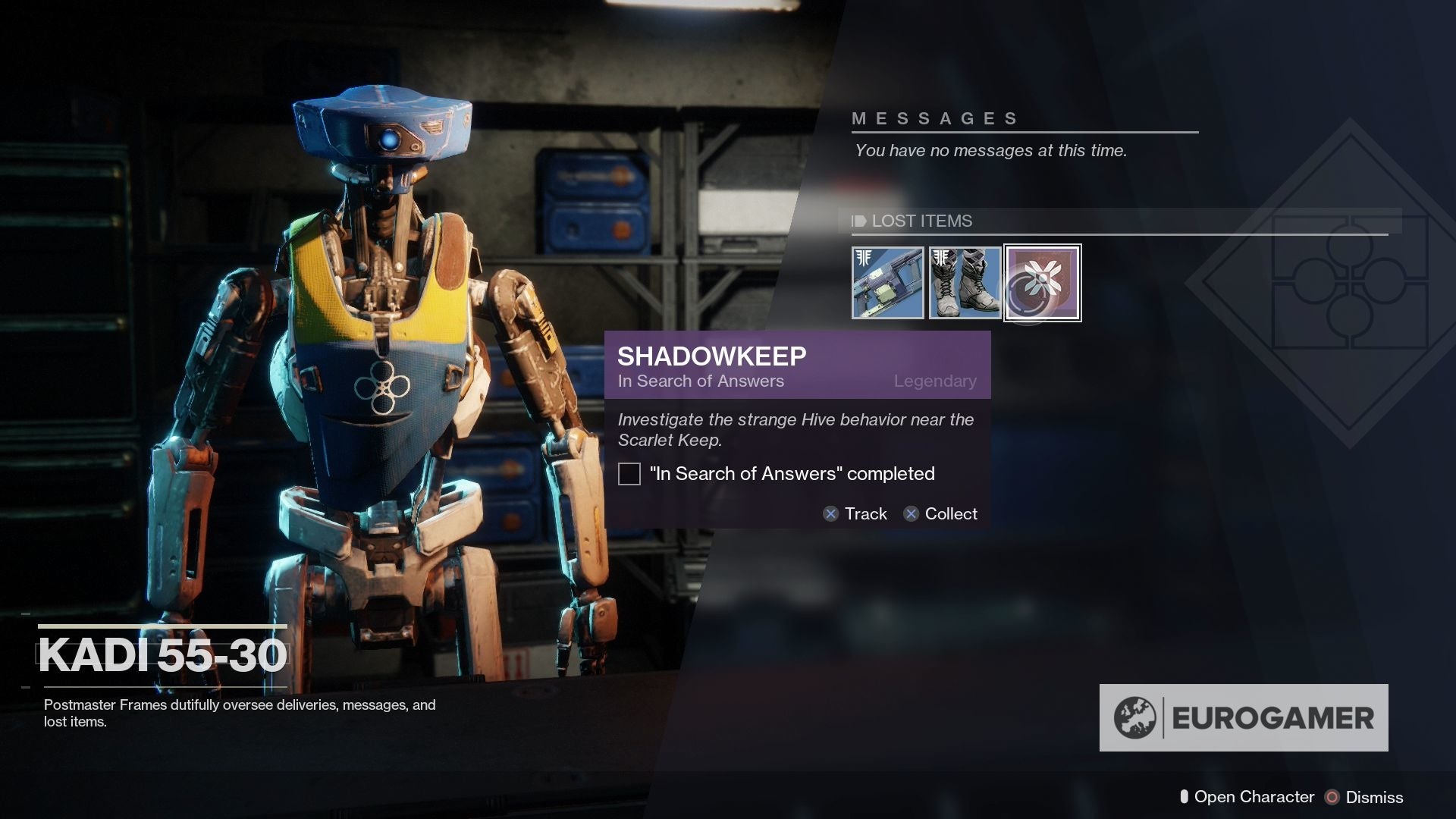 We assume if you have a certain number of quests or bounties in your inventory this will occur - a problem that we imagine a few long time Destiny 2 players will come across.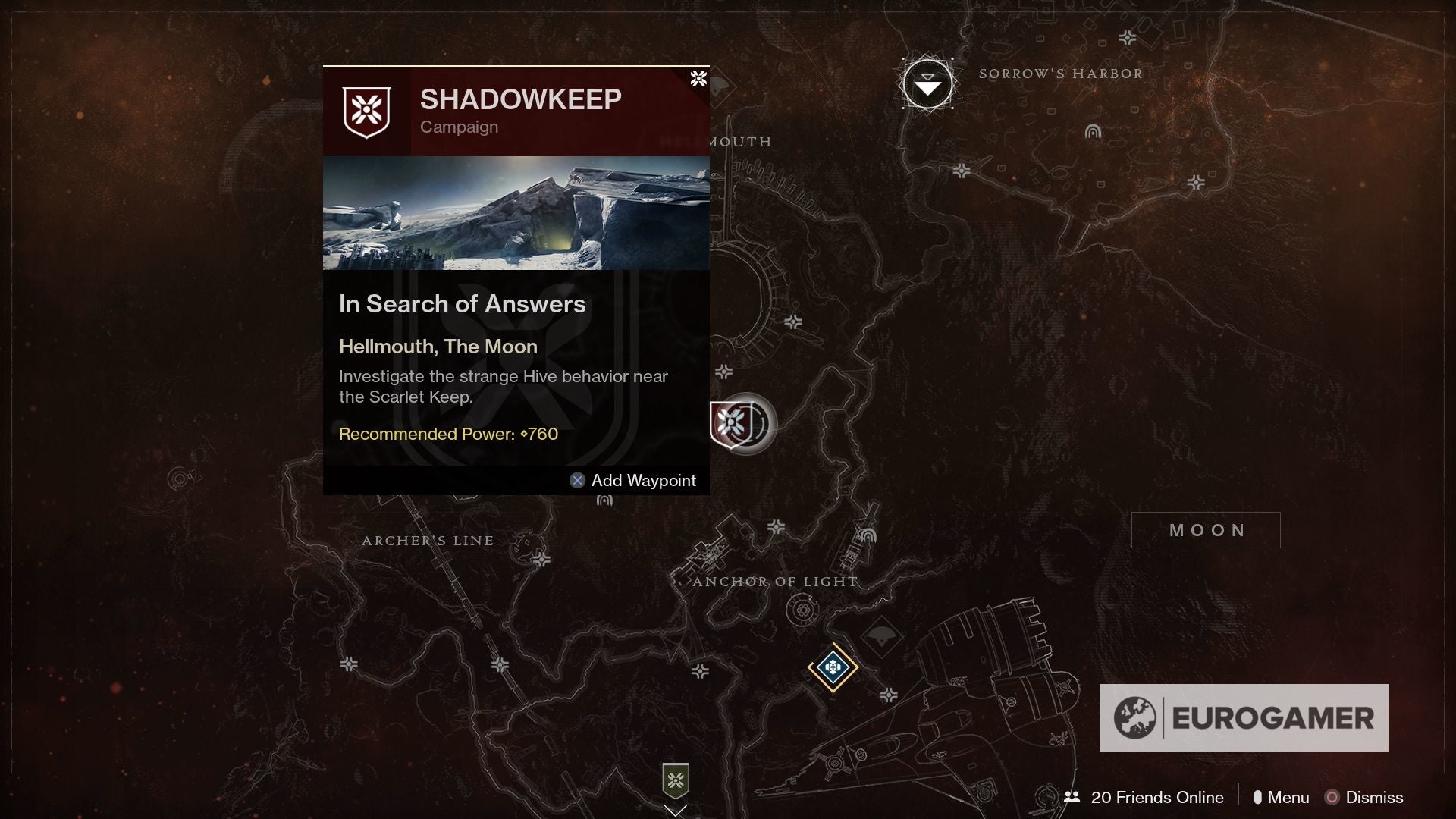 Now with the In Search of Answers quest accepted, you can continue playing the Shadowkeep campaign. Phew!
---
The Season of Defiance is here alongside the We Stand Unbroken quest. You can also unlock two new weapons - the Vexcaliber and Deterministic Chaos - by completing The Variable and Unfinished Business. Don't forget to keep an eye on the Lost Sector and King's Fall challenge rotation schedule!
---