Cor blimey guvnor, Mario's next stop in Mario Kart Tour will be London
Hey look, kids. There's Big Ben, and there's Parliament.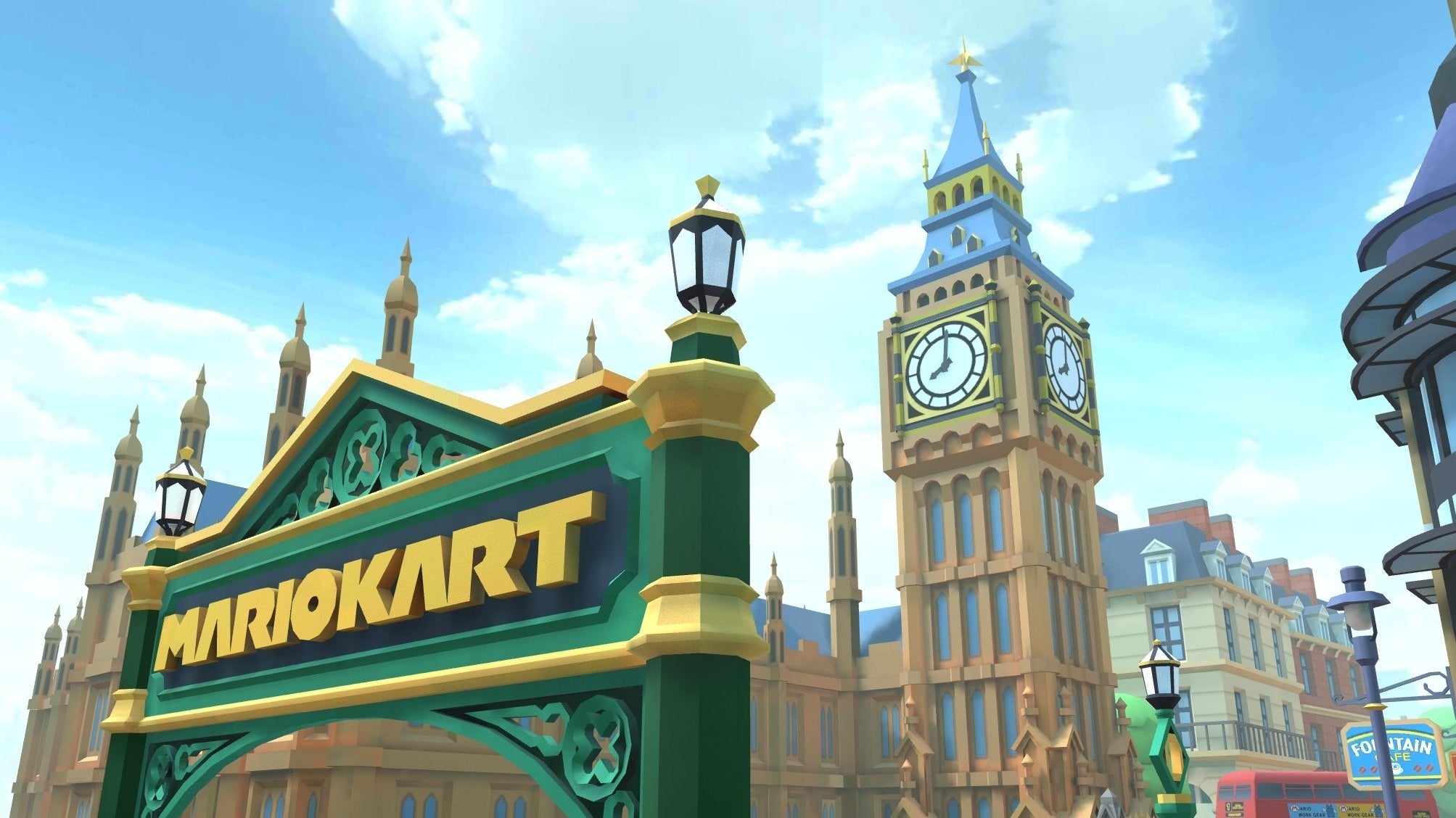 Mario Kart Tour is coming to Blighty.
For his next time-limited event, Mario's hopping across the pond to take in the sights and sounds of London for the next leg of the Mario Kart Tour. Along with a new London-centric track you can expect to see two new characters - take a peek at their silhouettes below - plus matching gear, such as karts and gliders.
"Can't wait to hear the latest on what's coming up in #MarioKartTour?" teases a tweet on the official Twitter account. "Then we have good news! Starting on 12/3 at 10pm PT, take a trip across the pond to London, the capital city of England! And get ready for two drivers to be added to the spotlight pipe! Who could it be?"
Mario Kart Tour visits London from 6am UK time on Wednesday, 4th December.
Mario Kart Tour's previous TLE took us to Paris and offered a Frenchified variant of Peach before taking on a decidedly holiday flavour when it launched Santa Mario, which runs until the end of the December.
Mario Kart Tour launched at the end of September and broke records, becoming Nintendo's most-downloaded smartphone game at launch following 90m downloads in its debut week.
As Tom previously reported, you'll need Mario Kart Tour's £4.99 monthly subscription to be the first to try its upcoming multiplayer mode. Nintendo will launch the mobile racer's real-time multiplayer offering in December, but this beta test will only be for those subscribed to its Gold Pass, just like the 200cc racing tier which is also locked to Gold subscribers.
There are currently no details on how long the beta test will last, and how long it will be Gold Pass exclusive.