Conan Exiles survival game gets PC, Xbox One early access release date
Let me know if Hyboria.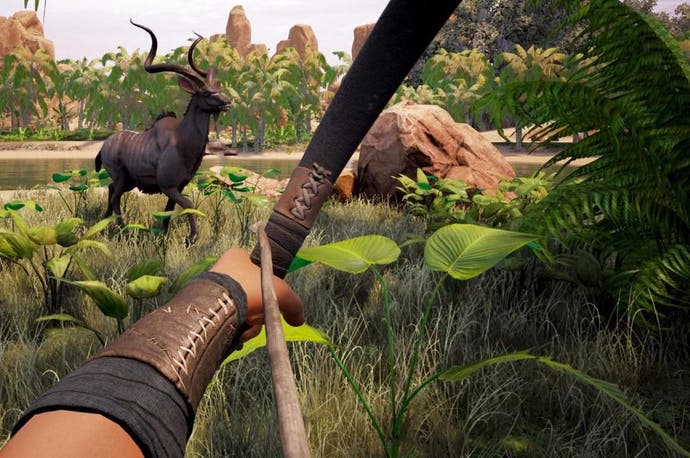 Conan survival game Conan Exiles comes to PC early access 31st January 2017, and to Xbox One Game Preview spring 2017.
This is Funcom, experienced maker of massively-multiplayer online games The Secret World and Age of Conan, courting the Ark and Rust market, and perhaps Skyrim fans too. Start with nothing and learn to craft, fight and survive in a brutal world of dark fantasy, either alone, with friends on a private server, or out in the wide-world on a public multiplayer server. Sounds like a scalable Minecraft multiplayer experience in that regard.
Differentiating Conan Exiles is Robert E. Howard's barbaric setting. A world where you can sacrifice enemies to summon avatars of gods that can trample your enemies or fight other godvatars - see the embedded new trailer for some giant statue against giant snake action. A world where you can capture, tie, drag and torture bandits, breaking them into thralls for your slave army. A world where you can slice people in half, lop their heads off, or just limbs, whatever you fancy. A world where you can explore ruins and battle fantastic beasts for fantastic treasure.
It's against that backdrop you'll mine rock and chop trees for resources, building structures and eventually entire settlements you can fairly liberally break apart - with the help of some period-appropriate exploding vases, naturally. All adds to a concept that sounds quite fetching to me, although it looks a bit wooden.
In what shape Conan Exiles arrives on PC in January remains to be seen. Will it be a bumpy landing or will Funcom's experience produce something of relative polish? And will it be enough to unseat Ark?