Conan Exiles reveals the big one: a release date
Hyborian hang-out.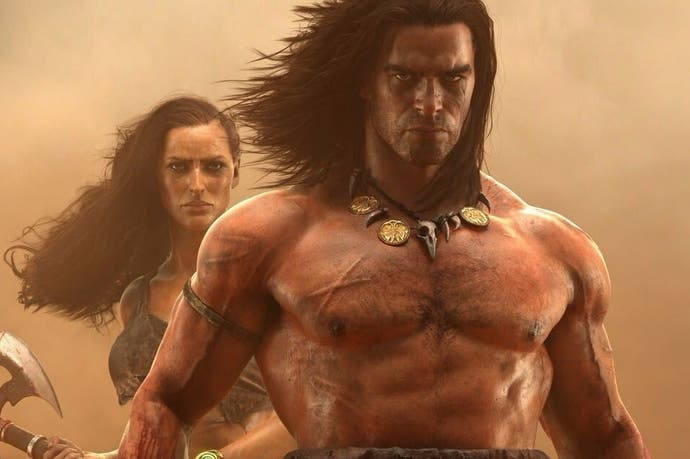 Conan Exiles - the topless and, um, bottomless barbarian survival game by Funcom - will now launch a little later than expected on 8th May 2018. That's on all three formats: PC, Xbox One and PlayStation 4. We had expected it in the first quarter.
I stress the PS4 release because it's the only platform the game is not currently playable on. Conan Exiles is currently on Steam Early Access and the Xbox Game Preview programme, but there is no equivalent service on PS4.
For launch, the price will increase. On PC the game will rise $10 to $39.99, but not until 8th May. On Xbox One, however, the console launch price of $49.99 will come into effect this week.
The change in price reflects the change in the game. When Conan Exiles first launched on PC, at the beginning of 2017, it had one biome and only basic systems, and much has improved since then. Not only have there been polish and systemic improvements but also a whole new frozen biome, new dungeons, siege weapons and a climbing system added. And there will be even more at launch - a volcano area and jungle biome along with an overhauled combat system and other gameplay mechanics.
Anyone pre-ordering the game will get Conan's Atlantean Sword to use from launch. There's also a Collector's Edition with a Conan figurine, artbook, comic, digital pen-and-paper RPG rulebook, ebook and soundtrack on sale.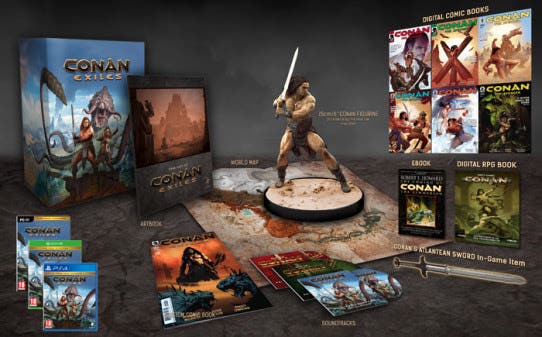 Conan Exiles showed great promise when I played at the beginning of the year. It had a versatile and very attractive building system - albeit laborious - capable of constructing grand fortresses up the side of mountains. Then you could enslave an army of NPCs to protect them and summon gods to destroy someone else's. Conan Exiles also had more endgame than I expected, in a mysterious monster-filled central zone. And nearly a year later I expect it now has much more.