Cities: Skylines announces eco-friendly Green Cities expansion
Will it recycle content?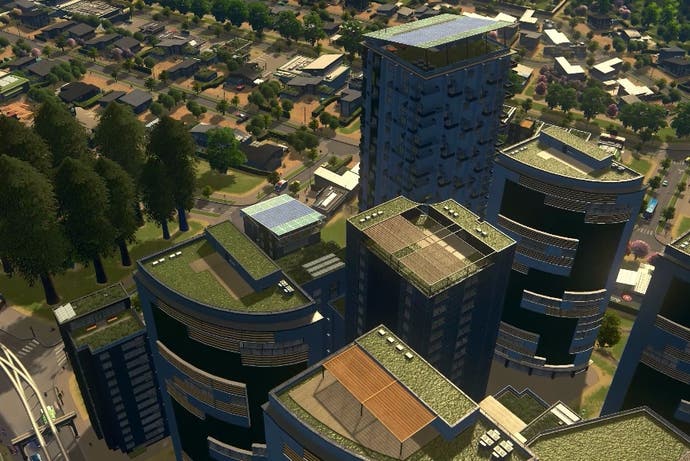 Cities: Skylines is getting an eco-friendly expansion with its Green Cities DLC.
Announced at Gamescom, this add-on includes 350 new assets that can turn your thriving metropolis into one that also has a responsible carbon footprint with the addition of organic stores, farmer's markets, and various environmentally responsible policies and services.
Cities: Skylines will receive a free update alongside the Green Cities DLC that will add "electric cars, road modding, changes to noise pollution, and more beautification options in the form of parks and trees, among other things."
The Green Cities expansion will launch later this year on PC, Mac and Linux, where it will cost $12.99 (about £9.99).
Eurogamer contributor Dan Starkey found Cities: Skylines a little lacking upon its 2015 launch. "Skylines is a merely competent game that's smart enough to let the community innovate for it," he wrote in his review. "All its problems and all its genuine innovation will come from the creative ambition of its players."