Call of Duty: Black Ops 2's final DLC Apocalypse is due this month on XBLA
Four new maps and the WWI-era zombie campaign Origins, which features a giant mech.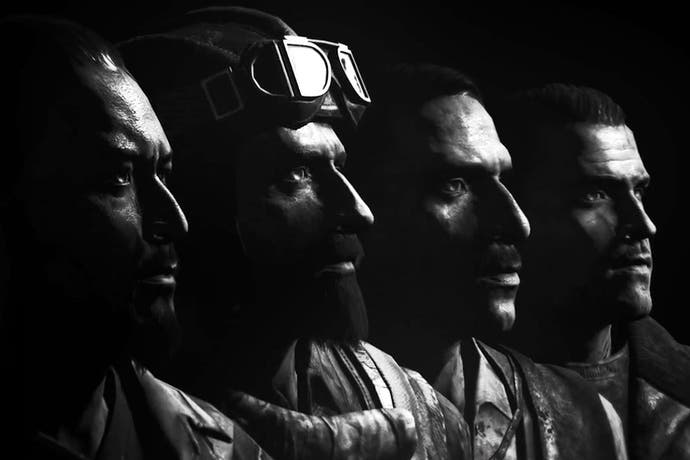 UPDATE: Activision has revealed that Call of Duty: Black Ops 2's final DLC expansion will be Apocalypse, due on 27th August on XBLA.
It will eventually migrate to PC and PSN as well, but no release date has been announced.
Apocalypse contains four multiplayer maps and the zombie campaign Origins. The fours maps consist of: Pod, a derelict Taiwanese modernist compound; Frost, a snowy European villa; Takeoff, a close-quarters focused remote launch site on an island; and Dig, an adaptation of World at War's Afghanistan-set map Courtyard.
Origins will be set in World War I-era France and it follows the exploits of the heroes from the original zombies map: Tank, Nikolai, Takeo, and Rictofen. This final chapter in the saga will explore the undead's origins - which has to do with Germans unearthing something called "Element 15" - and it will contain supernatural period weapons as well as a 1000 foot tall robot, gleaned in the teaser trailer below.
Comic book artist Alex Ross and rock band Sevenfold are lending their talents to Origins as well.
Apocalypse is included in the Season Pass, but for everyone else it's 1200 Microsoft Points.
Original Story: Before Call of Duty: Black Ops 2, there was Call of Duty: Black Ops. But before that (or perhaps after that. We're not really sure), there was Call of Duty: Black Ops 2 - Origins, the mysterious upcoming project teased by Black Ops developer Treyarch.
We don't really know what Black Ops 2 - Origins is, but I don't think I'd be going out on a limb to suppose it's some sort of impending DLC for Treyarch's military-themed shooter from last year. Activision seems to be staying mum on this one, so when it gets announced as DLC can we all act like we're surprised?
At any rate, it has a mech in it and some gritty black & white footage of a ruined war-torn area. Given the shot of a full moon proceeding it and the sounds of panicked panting, I'd like to think this is werewolf vision. Hey, after Mob of the Dead, anything is possible, right?