Activision blames low Call of Duty: Ghosts pre-orders on next-gen hesitation
Do you know which platform you'll play on?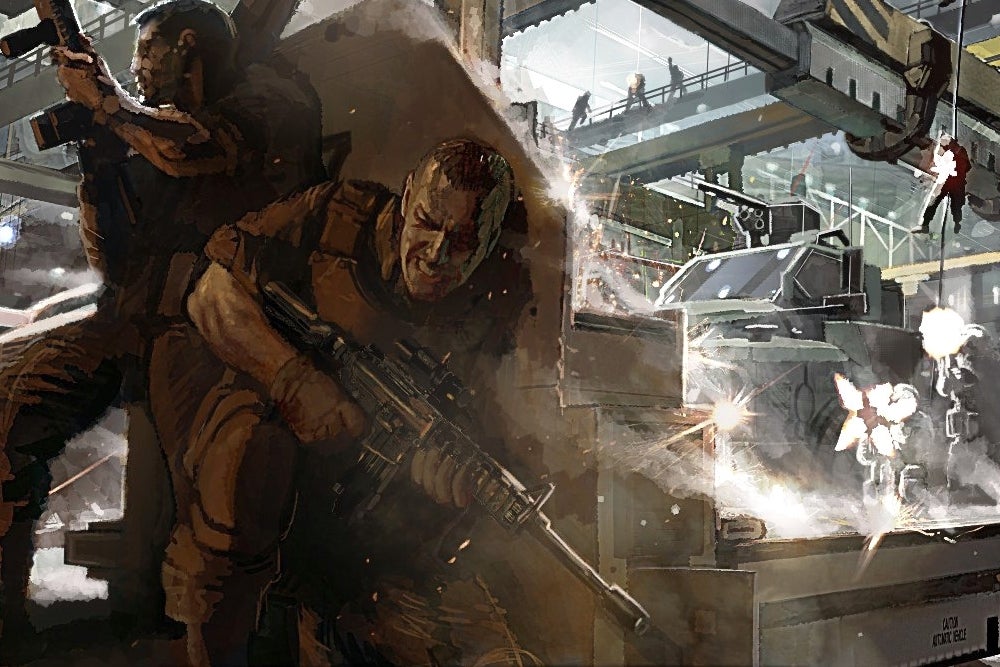 Pre-orders for Call of Duty: Ghosts are down compared to pre-orders for last year's game, Call of Duty: Black Ops 2 - and Activision reckons it knows why.
In an investor call yesterday, Activision Publishing boss Eric Hirshberg blamed the reduced pre-orders on next-generation hesitation. In short, he reckons fans aren't sure which console they'll play Ghosts on, so haven't put their twenty pence piece down on the COD arcade cabinet.
"As one might expect in this console transition year, pre-orders for Call of Duty: Ghosts are well below the record-setting pace set by Call of Duty: Black Ops 2 last year," he said.
"However, our quantitative consumer research indicates that hesitation amongst past club pre-orders is primarily due to not knowing which platform they will be playing on, which is natural at this time in the console transition."
During the second quarter of Activision's financial year, which ended on 30th June 2013, Call of Duty digital sales grew over 100 per cent, and in shops Black Ops 2 sales exceeded Modern Warfare 3 sales in the prior year.
Pre-empting any doom and gloom from investors and analysts, Hirshberg said pre-orders for Ghosts were over double those of 2010's Call of Duty: Black Ops, which was the last time Activision launched a new sub-brand for the all-conquering shooter franchise.
"It's also worth mentioning that our other key engagement metrics from the number of people playing per month to the number of people playing daily to DLC sales, to video views, to community engagement are all significantly ahead of past years," Hirshberg added.
"We also have in place the most aggressive marketing retail and digital programs in the history of the franchise. We've made substantial investments to make Ghosts a showcase for the next-gen consoles and also the best current-gen Call of Duty title ever."
It's an interesting - and challenging - time for Activision, and big boss man Bobby Kotick last night repeated his concern about the rest of the year and the impact the console transition may have on his wonderfully-successful business.
For the first six months of 2013, Activision Blizzard was the number one game publisher in North America and Europe combined. Skylanders was the number one video game and Black Ops 2 was number two.
But Kotick outlined challenges Activision faces during the remainder of the year, pointing to increased competition (Battlefield / Disney Infinity) and worry about PlayStation 4 and Xbox One stock availability.
"As excited as we are about our holiday launches, we face a more crowded competitive landscape than we have in the past," Kotick said.
"We face titles that compete more directly with our offerings and past offerings, including highly anticipated, heavily marketed games launching around our launch dates. To address the effects of this competition, we'll likely further increase our sales and marketing investments this year.
"Also, while the transition to new consoles should bring great long-term opportunities, it creates risks in the short term. Both Sony and Microsoft are planning to release very advanced new game systems, but launch dates, promotional plans and launch quantities remain uncertain. Furthermore, console transitions can create purchase hesitation and otherwise affect consumer spending."
Hirshberg agreed with his boss: "While we're excited about our fall pipeline and feel good about our go-to-market plans, the rest of this year will be competitive," he said.
"We expect more direct competition for Skylanders and Ghosts for launching to an even more crowded holiday slate than previously expected. In addition to the uncertainties brought about by new consoles, the new consoles themselves will be competing for our fans' time, attention and dollars."
"Based on what we've seen, we believe Destiny has the potential to become the third active billion-dollar franchise in the Activision Publishing portfolio"Activision Publishing boss Eric Hirshberg
Looking further ahead, Activision highlighted Call of Duty Online, which is targeted at the "massive" Chinese online gaming audience, and Bungie's new shooter IP Destiny. Hirshberg reiterated what he's said in the past: that Activision believes Destiny can be a billion dollar franchise and secure the all-time pre-order record for a new IP.