COD developer appeals for calm following death threats
After three in-game guns were tweaked in a new patch.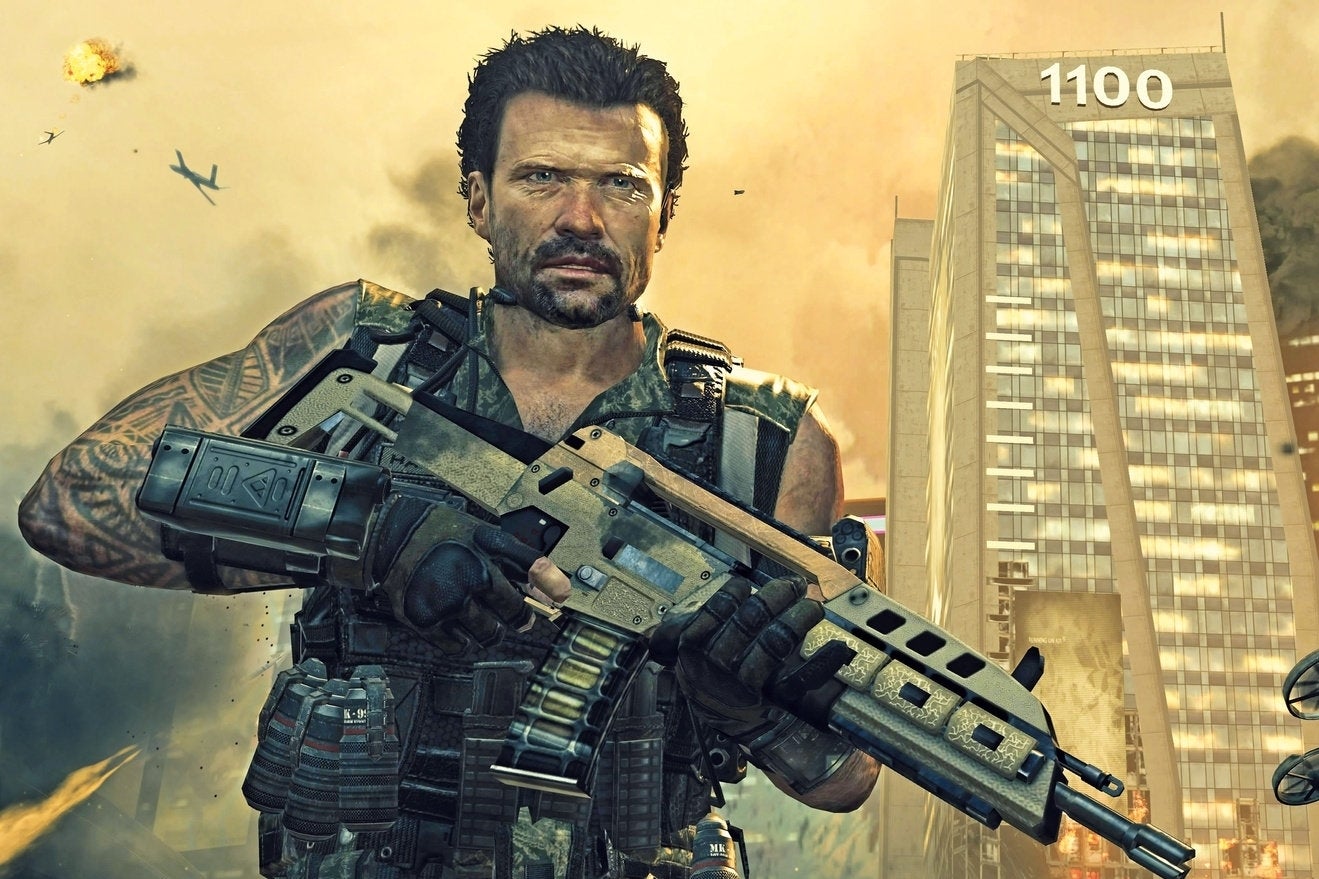 A Call of Duty: Black Ops 2 developer has appealed for calm after fans erupted in anger at a patch that tweaked three in-game weapons.
Call of Duty players targeted Treyarch design director David Vonderhaar via Twitter with death threats and promises of violence against his family.
Vonderhaar is one of the most high profile developers at the Black Ops studio, and regularly uses social media to answer fan queries.
The fan blacklash began after Activision published the game's latest patch notes on the Call of Duty forum. The update includes a range of bug fixes and tweaks, but the part which caused fans to erupt lies below.
Multiplayer Game Balancing
AN-94: Damage slightly reduced.
DSR 50: Rate of fire reduced.
Ballista: Rate of fire slightly reduced
Vonderhaar used his Twitter account to explain how these changes would affect play.
"The DSR fire time was 0.2 seconds. It's now 0.4 seconds," he wrote. "The rechamber time was 1.0 seconds. It's now 1.1 seconds."
"Let me put some perspective into your life because I do care about what you say," he continued. "Not sure these fractions of seconds are worth the threats of violence."
Activision community manager Dan Amrich also spoke out against the backlash in a post on his One of Swords blog.
"Vahn [aka Vonderhaar] often gets told he should die in a fire or kill himself or is a horrible person. If anybody thinks for a second that this is okay, it is not. But if the loudest voices in the Call of Duty 'community' act like an angry mob instead, guess how the entire world views Call of Duty?
"Now consider that these Internet Tough Guy rants and demands are not unique to COD, but exist everywhere, in many gaming communities. This is why the world often does not take gaming seriously; this is why gamers are assumed to be immature, whiny assholes. Because the immature, whiny assholes are louder.
"Take a look at Vahn's Twitter stream today; look at how he has responded to the people who found issues and sent him calm, useful feedback. It's clear that many gamers understand basic human communication, and it's doubly clear that developers respond positively and gratefully to this kind of feedback. Maybe Vahn is super patient. Maybe Vahn is super human. Maybe Vahn is heavily sedated. But the fact that he focuses on the useful feedback, puts that intel to good use fixing the problem, and doesn't irrationally lash out at the immature, whiny assholes is amazing."
A quick look at the latest messages directed at the @DavidVonderhaar account suggests the tirade is still ongoing.
Will you support Eurogamer?
We want to make Eurogamer better, and that means better for our readers - not for algorithms. You can help! Become a supporter of Eurogamer and you can view the site completely ad-free, as well as gaining exclusive access to articles, podcasts and conversations that will bring you closer to the team, the stories, and the games we all love. Subscriptions start at £3.99 / $4.99 per month.