BioWare ditching Anthem's original post-launch content plans to focus on "core issues"
Now getting "seasonal updates" instead of "Acts".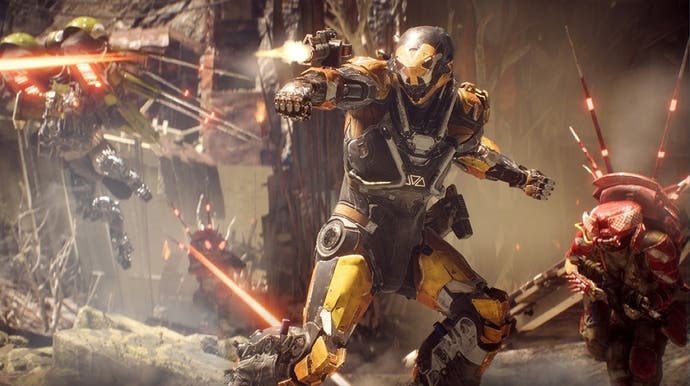 Following the much-delayed release of Anthem's Cataclysm update last month, BioWare says it will be ditching its originally announced post-launch content plans, and will now be delivering "seasonal updates" in place of its planned regular "Acts" in order to focus on "core issues".
When BioWare initially revealed its post-launch content plans for Anthem back in February, just ahead of what transpired to be the game's less-than-stellar release, it teased three different upcoming Acts. Each would consist of several updates, expanding the world and the activities available to players, and would culminate in a limited-time Cataclysm event, designed to shake up the core experience.
Act One was originally due to go live in March, but many of its features were delayed as BioWare struggled to remedy the numerous technical issues plaguing Anthem following release. It took six months to get the game's first Cataclysm event out the door, and ne'er a word was spoken about the other two planned Acts in the interim - and now we know why.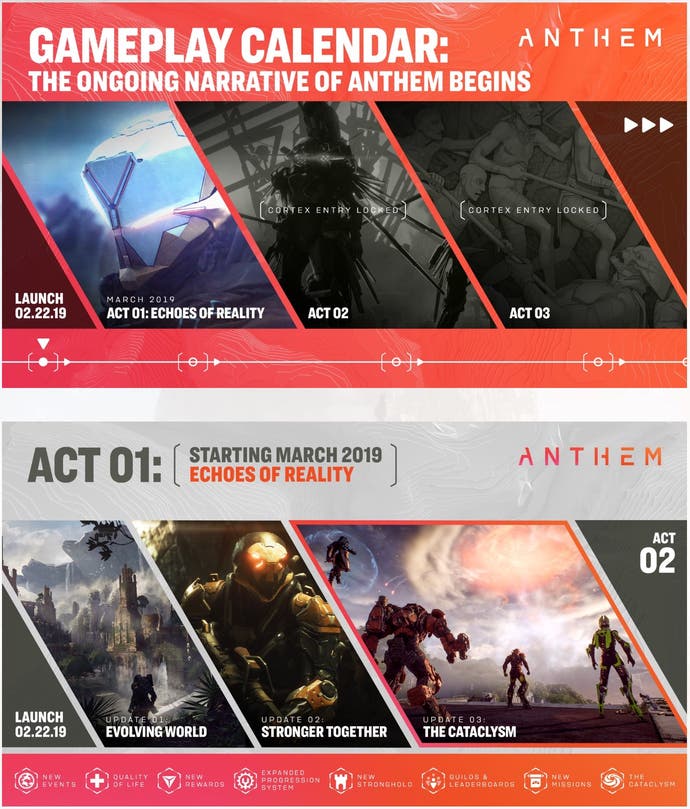 According to a new blog post from BioWare's head of live services Chad Robertson, the developer will be abandoning its multi-part Acts in favour of what it calls "seasonal updates". "These events will deliver challenges and chases similar to what you've seen," explained Robertson, "and are built around some fun themes we're bringing to the game."
In what's become something of a mantra for BioWare since Anthem's launch, Robertson told players that "We hear your concerns on core issues in Anthem and are acting on it." Addressing these concerns would, he said, require "a more thorough review and re-working [of systems] versus quick fixes", which in turn would necessitate moving development away from Acts.
Robertson did not elaborate on any of the long-term changes being brought to Anthem in order to alleviate fan concerns. "What I can say," he concluded," is that we will continue to engage with you, our community, through PTS when we can show you what is coming."
Last month, Ben Irving, Anthem's lead producer (and frequent spokesperson for the game) announced his departure from BioWare after eight years with the company.