BioWare delays major Anthem features to prioritise fixing game
"There is a long way to go before Anthem becomes the game we all want it to be."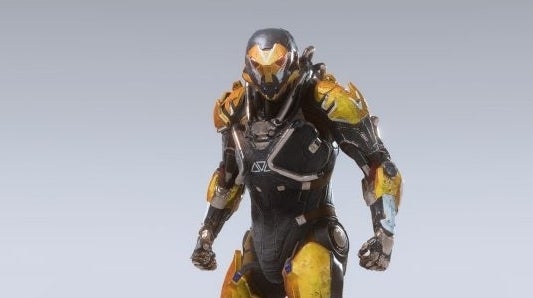 BioWare has delayed a raft of additions to Anthem - including its much-hyped Cataclysm, the game's first four-person raid-like activity.
But the Cataclysm is just one of many features listed for Anthem's "Act One" of post-launch content which have been pushed back as BioWare wrestles its struggling online game into shape.
Also delayed: the game's mastery system, guilds, new legendary missions, weekly stronghold challenges, leaderboards, and additional freeplay events.
Looking at the Act One roadmap, this comprises everything on the docket for the next two months - save for new Stronghold mission The Sunken Cell which went live last night.
There's no word on when any of the above will now launch. Fans will hear more about Cataclysm next month, BioWare said.
"The Cataclysm is an important addition to the game and it's currently a big focus for the team," lead producer Ben Irving and live services boss Chad Robertson wrote in a lengthy blog on the delays posted to r/Anthem.
"The Cataclysm will bring new challenges and rewards and pushes the story of Anthem forward. As our work continues, we will share more with you in May."
The delays come as BioWare emphasises its efforts to improve the base game, which received a poor response from fans and critics alike upon launch.
​"We've fixed a lot of bugs and made changes which we believe begin to point us in the right direction for the future," Irving and Robertson wrote. "That being said, we know there is a long way to go before Anthem becomes the game we all want it to be.
"We have been prioritising things like bug fixes, stability and game flow over the new features of Act 1. We set aside time for this work, but the reality is there are more things to fix and improve than we planned for. While this is the best thing to do for the game, it means some items from the calendar will be delayed.
"We know you have been waiting for these updates, and that you might not be pleased with where we are today. We understand and respect these perspectives. The only thing we can say is this - We Believe in Anthem. We believe the game will be great, but we recognise getting there will take a lot of hard work. We want to do that work and we want you all to join us on the journey to get there."