Axiom Verge is coming to Switch this August
Multiverse Edition includes "making of" documentary by 2 Player Productions.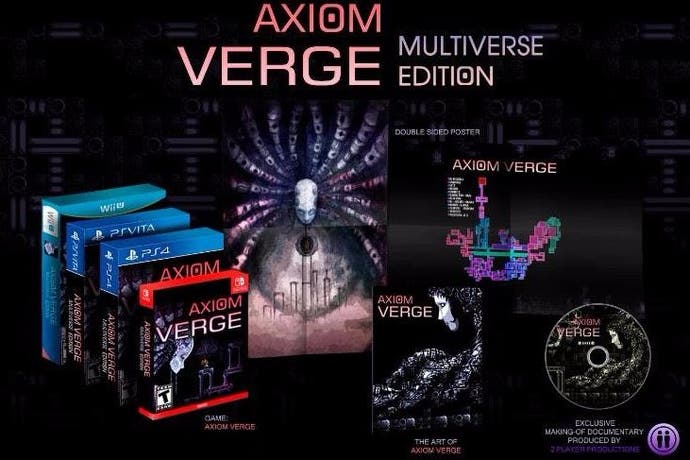 Acclaimed metroidvania Axiom Verge is coming to Nintendo Switch upon the launch of the game's Multiverse Edition, which is also coming to PS4, Vita, and Wii U in August.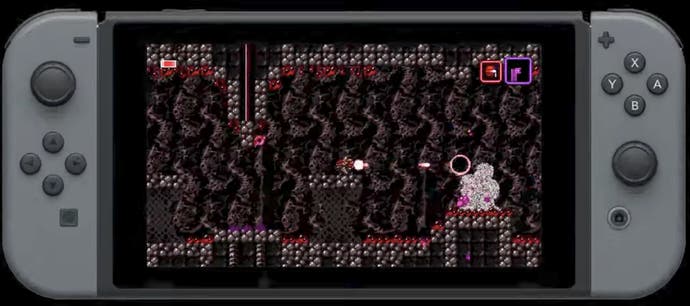 This fancier collector's edition will contain a physical copy of the game, a deluxe booklet with developer's commentary and art, a double-sided poster with a world map on one side and an item list on the other, and a "making of" documentary.
That last bit sounds most interesting as Axiom Verge is famous for being developed entirely by one man, Thomas Happ, in his spare time across the span of five years. Double Fine documentary crew 2 Player Productions directed this project, which is a good sign after we called its Broken Age production series "the best video game documentary to date."
"People often asked me about the early days of Axiom Verge - about how I was able to make a game completely on my own over the course of five years of evenings and weekends while holding down a full time job," said Happ. "The long form documentary format really made it possible for me to take the time and explain that process as well as go into some detail about the difficulties of balancing work and family responsibilities."
"This has been a dream project for us," added 2 Player Productions producer Paul Levering. "A level of access like this is rarely seen in making-of documentaries about entertainment properties - particularly with video games."
Pre-orders for Axiom Verge" Multiverse Edition on Switch will also include a soundtrack CD.
The only downside to the Switch release is it will be a little more expensive, allegedly due to the production cost of cartridges. As such, the Switch version will go for €39.99, while the other platforms' Multiverse Edition will cost £24.99 / €29.99 / $29.99.
Eurogamer contributor Dan Whitehead recommended Axiom Verge upon its 2015 release where he called Happ's pet project "a very singular vision."