Axiom Verge dated for PC next month
Vita version due this summer.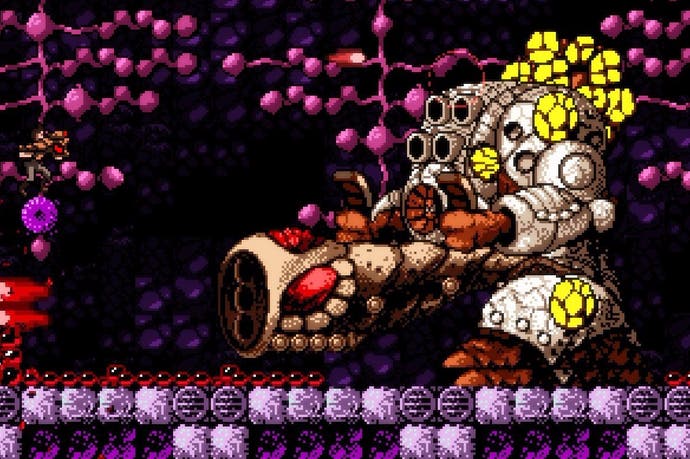 Charming retroidvania Axiom Verge is coming to PC via Steam on 14th May, developer Tom Happ has announced.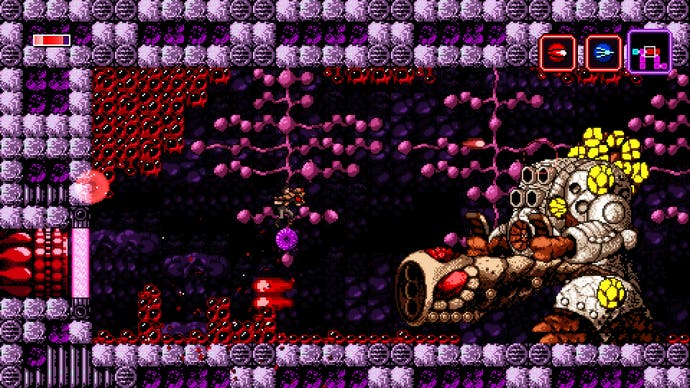 Priced at £14.99 / €17.99 / $19.99, Axiom Verge hearkens back to old classics like Metroid, Contra and Master Blaster as you explore a giant alien world and unlock powers to cause "glitches" in the code, revealing untold secrets.
Developed by one man over the course of five years, Axiom Verge boasts over 40 weapons and tools, nearly 100 upgrades, over 80 creatures and almost a thousand rooms.
Eurogamer contributor extraordinaire Dan Whitehead was rather charmed by Axiom Verge upon its PS4 release earlier this month. He said it had "clearly been crafted with affection and care by someone who knows the territory inside out and upside down" upon recommending it in his Axiom Verge review.
A Vita version of Axiom Verge is expected this summer.