Axiom Verge is coming to Wii U in two weeks
"The Wii U version is probably the best one", says developer.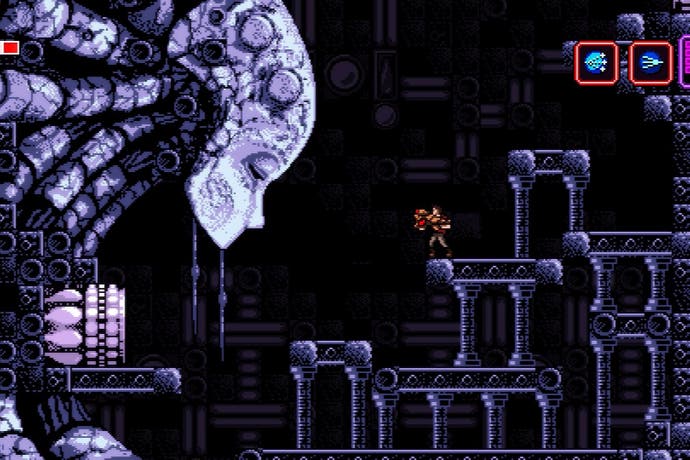 Acclaimed Metroid successor Axiom Verge is coming to the camp that premiered Samus Aran to the world when it launches on Wii U 1st September.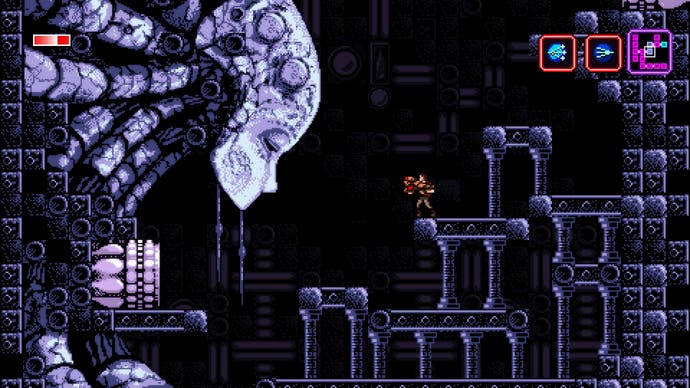 While the core of Axiom Verge was created by one man, Tom Happ, he outsourced this porting project to Blitworks who saved the day by circumventing the technical foibles Happ kept going up against with Nintendo's hardware.
"When I first announced Axiom Verge about four years ago, there was tremendous excitement from Nintendo fans who had been waiting for years for a true 2D Metroid-style action/adventure/exploration game. Because of some technical issues, however, I wasn't able to launch it on a Nintendo platform straight away. Some people were understandably upset," Happ said in a new blog post.
"It was only because of Blitworks' amazing technical skill that we were able to make that happen, and I'm grateful for their work on the pixel-perfect port."
Better yet, the Wii U version has a few perks elevating it above the other versions. Beyond Off-TV play, the Wii U port lets you look at the map on the Gamepad without having to pause, and it's the only console to have leaderboards for the dedicated Speedrun Mode.
"Even though the game's been out for a little while on other systems, the Wii U version is probably the best one," Happ said.
Axiom Verge has one other connection to Nintendo, as it caught the eye of Nintendo's former indie game chief Dan Adelman, who latched onto Axiom Verge as his first marketing project post-Nintendo.
Eurogamer contributor Dan Whitehead recommended Axiom Verge upon its launch last year. He noted that the game "has clearly been crafted with affection and care by someone who knows the territory inside out and upside down."