Atlantis is finally in Fortnite - and it's called Coral Castle
And breathe.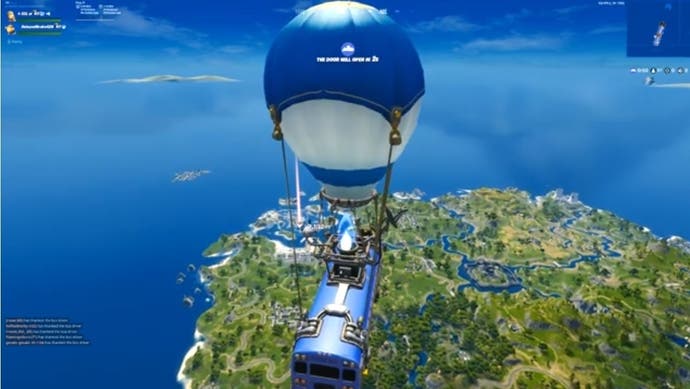 Atlantis is now in Fortnite.
The battle royale's lowering water level has decreased again and now reveals new areas once submerged. Chief among them is Coral Castle - Fortnite's version of Atlantis.
Fortnite players had expected Atlantis to pop up at some point during Chapter 2: Season 3 after DC superhero Aquaman dove into the game earlier in the season as a character skin.
Players are splashing about in Atlantis now, discovering its loot, challenges and other secrets. There's more to this map change, too. According to Fortnite Intel, Slurpy Swamp is also back, now free of the water on top of it. And there's a crashed spaceship by Craggy Cliffs, which comes with a little quest to complete. The video below runs through the changes:
Last week, developer Epic said the planned addition of cars to Fortnite would take longer to roll out than expected. Vehicles were due to become available as this season's waterlogged map slowly dried out. There's currently no word on when Season 3 will come to an end.