Acclaimed city builder Cities: Skylines is free to play this weekend on Steam
To coincide with new Sunset Harbour expansion.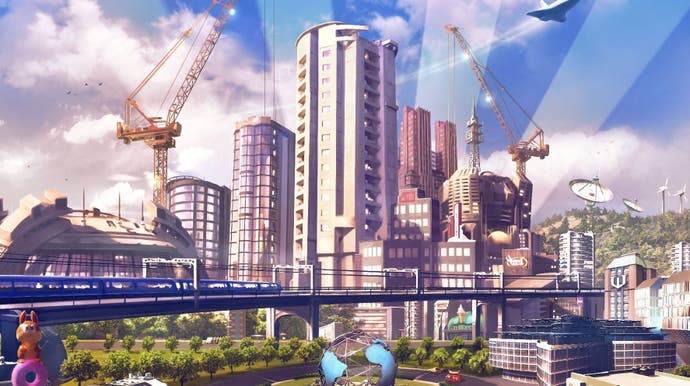 You're not exactly stuck for choice as far as free games on PC go right now, but if you're eager to sling another candidate on the tottering pile, then acclaimed city builder Cities: Skylines is currently free to play all weekend on Steam.
Cities: Skylines has, of course, been around the block a few times by this point; it initially launched in 2015, where it successfully managed to capitalise on the less-than-stellar reception of 2014's SimCity, attracting players looking for a more robust set of city building options - even if Eurogamer contributor Daniel Starkey felt it lacked its own identity on release.
Since then, Cities: Skylines has received a heap of new content in the form of both free and paid updates, significantly expanding the core experience, with today's fishing-themed Sunset Harbour update bringing the total number of major paid expansions to nine - and that's not counting publisher Paradox Interactive's various bits of music and cosmetic DLC.
Anyone interested in taking Cities: Skylines for a spin can do so for free on Steam right now until Monday, 30th March. And if you're suitably impressed, there's currently 80% off the base game (and discounts across its paid DLC), bringing the price down to £4.59.