Why FIFA 20 #FixCareerMode is trending
"The community has been grossly neglected."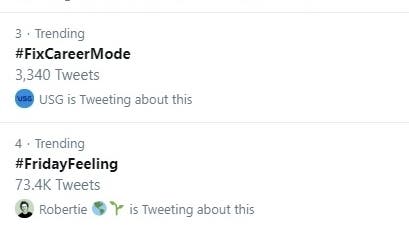 FIFA 20 is out in the wild - and its Career Mode has already come under fire.
Players are so disgruntled they've organised a social media campaign to try and get EA Sports to fix a raft of bugs that are currently afflicting the game mode.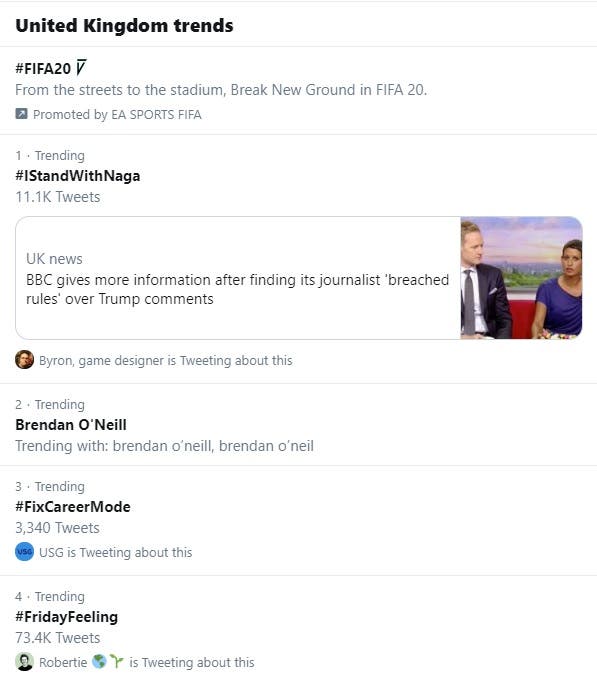 The campaign is certainly gaining traction. At the time of publication, #FixCareerMode was the number three UK trending hashtag on Twitter.
So, what's the issue, exactly? I spoke with one of the campaign's leading voices, a redditor who goes by the name Spookymulder, to find out.
"Historically, Career Mode was the main mode for FIFA," spookymulder said.
"As the game started gravitating towards FIFA Ultimate Team, EA started to neglect Career Mode so much that previous editions that are five or seven years old are miles ahead of where we are now.
"In the last few years, every FIFA game released has had bugs that ruin the immersion. Teams not starting their strongest lineups and unrealistic tables has been an issue not just for FIFA 20 but earlier editions. Our cries for patches and change have fallen on deaf ears. The community has been grossly neglected."
Spookymulder said fans' expectations were raised after EA Sports published a deep dive into FIFA 20's Career Mode, but now the game has launched, they feel "we were lied to".
"The same issues from past editions are present such as teams fielding reserves or substitute players, unrealistic tables with powerhouse teams being relegated, glitches that lower player overall ratings, and much much more," Spookymulder said.
"My personal experience has been playing against AI teams that can't field their best starting 11, unrealistic tables, transfers that are unrealistic, and after one season big teams like Barcelona and Man City start hoarding the best players.
"For example Barcelona will have four or five right backs which could all easily be world class players and starters. Man City will have five or six keepers where three could easily be rated 83 and above. These are just the issues I've personally faced during early access. I gave up after seeing the same bugs from previous editions and I refuse to buy the game after the 27+ bugs have been reported."
Career Mode players have gathered at the FIFACareers subreddit to call on EA Sports to address their concerns. Community managers have said they've taken their complaints to the development team and they're working on fixes, but don't expect an immediate update.