"We could be the biggest game in the western world"
UPDATE: Fortnite Battle Royale's big map update goes live tomorrow.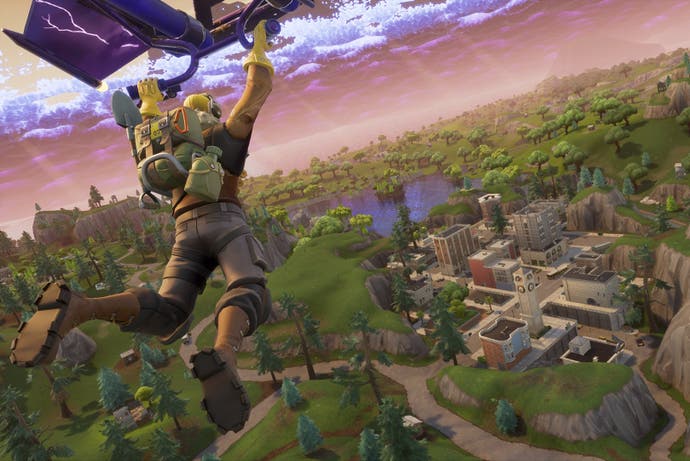 UPDATE 17/1/18: Fortnite Battle Royale's big map update will go live tomorrow, 18th January.
Among the changes are a new city area, underground mines and varying biomes. Friendly fire is also being disabled - an "exploratory" move which is "subject to change", developer Epic explained.
Here's a look at some of the new map areas in action:
---
ORIGINAL STORY 15/1/18: Fortnite Battle Royale is getting a big map update this week and some important technical changes under the hood as it celebrates yet more record player numbers.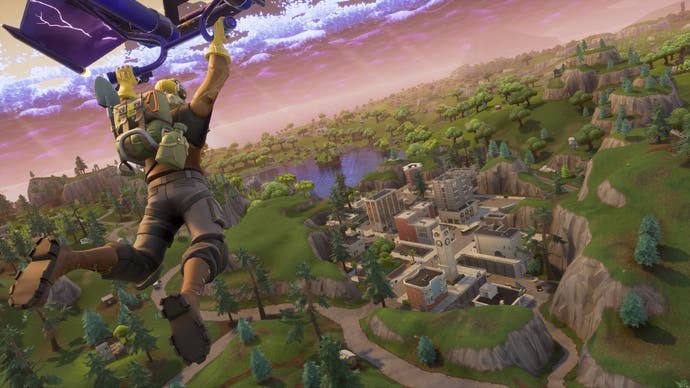 Back in December, Epic's sandbox take on the Battle Royale genre passed the 30 million players milestone, with 1.3 million people playing concurrently.
Just one month later, Fortnite Battle Royale has now passed the 40 million players milestone, and last weekend recorded its highest ever peak of more than two million people playing concurrently.
It's an incredible achievement - even if Fortnite's Battle Royale mode is free to download and play - and one likely fuelled by the fact it is also available for PC, PlayStation 4 and Xbox One (unlike PlayerUnknown's Battlegrounds, which has yet to launch on PS4).
"To put it in context," lead systems designer Eric Williamson told Eurogamer, "some of the folk around the office are saying hey, we could be the biggest Battle Royale game in the western world, which is crazy.
"Some people are saying we could be the biggest and best-played game [full stop] in the western world."
This week sees a big update to Fortnite's Battle Royale map - before and after pictures are below.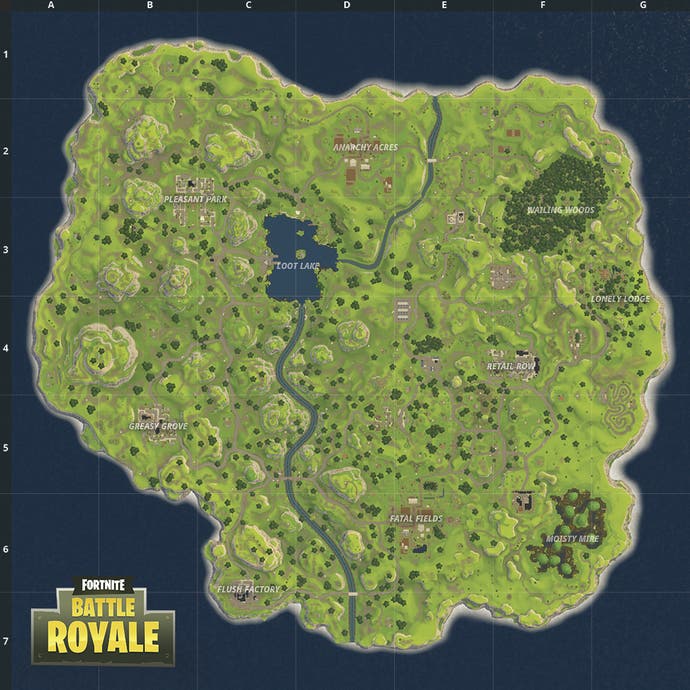 The map update was internally dubbed "Map 2.0", although don't expect to hear that term used now publicly - this is the same map, not a second.
All-new areas include a fresh city area with high-rise, multi-story buildings as well as mines to bunker down in. Existing areas also get a spruce up.
These changes are fuelled by the implementation of level streaming, which is big news not just for Fortnite but for Epic's Unreal Engine in general.
"It allows us to increase the performance but also opens us up to opportunities to improve the map in the future," Williamson told me. "Level streaming is technology which uncaps us to be able to increase the variety and quality of the localised area you're in at any given time. It's great technology that is useful in Battle Royale but also in all of our Unreal Engine licensees."