Watch: Why Dirt Rally on console is worth the wait
Plus more from Outside Xbox.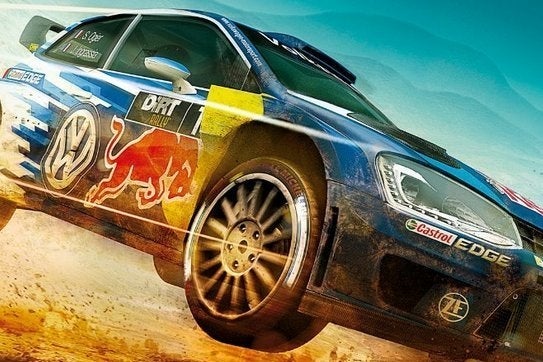 The latest game in the venerable Dirt series is coming to Xbox One and PS4, and it looks like a worthy conversion from the Steam Early Access version PC players have had for months. The target of 1080p and 60fps on both consoles even seems feasible, judging by what we've played. The best part is that this is a hardcore rally game, the likes of which we rarely see on consoles.
Dirt Rally is in many ways the game long-time Colin McRae Rally fans have been waiting for: a return to more authentic rallying, with narrow, demanding courses and impressively realistic handling. After Dirt Showdown, we will take basically anything that isn't Dirt Showdown.
From cars to scars with our next hand-picked Outside Xbox video this week, which investigates what dramatic video game scars reveal about their owners.
You might have thought scars were patches of fibrous tissue produced by the body's natural healing process. Actually, they are meaningful and symbolic external signs of destiny, ruggedness and evil-doing. For instance. Consider, if you will, these significant scars and what they reveal about you, the scarred game hero.
Finally, Show of the Week, in which we make a woolly abomination out of red yarn and very pointy wire, and size up physicsy puzzle platformer Unravel. Please enjoy and mind the sharp ends.
For more videos, visit us at outsidexbox.com or subscribe to our YouTube channel. See you there or back here in seven days.