Xbox Games Pass gets Dirt Rally, Dead Rising 3 and Limbo in August
Among other games.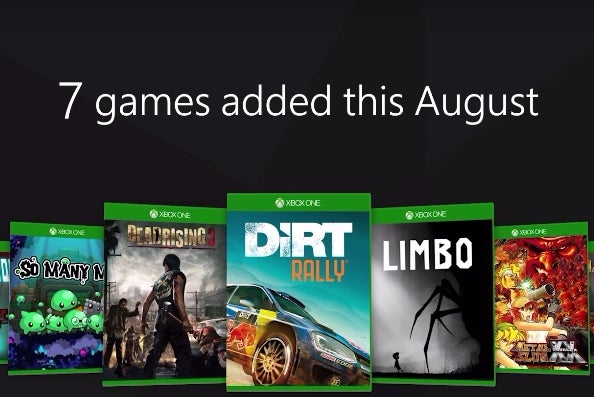 Seven games are coming to Xbox Games Pass in August, Microsoft has announced.
The games are Dirt Rally, Dead Rising 3, Limbo, Ultratron, So Many Me, Metal Slug XX and Pharaonic.
Dirt Rally is Codemasters' well-received 2015 racing game. Dead Rising 3 is the 2013 Xbox One launch title. Limbo is the moody platformer from Playdead. Ultratron is a top-down shooter from Puppy Games. So Many Me is an indie puzzle platformer. Metal Slug XX came out on Xbox Live Arcade in 2010 and was made Xbox One backwards compatible in 2015. And finally, Pharaonic is an action RPG that came out to a positive reception in 2016.
Xbox Game Pass offers a catalogue of over 100 Xbox One and Xbox 360 backward compatible games to play for £7.99 a month.