Watch Dogs film announced by Ubisoft
Bet it has a hack writer.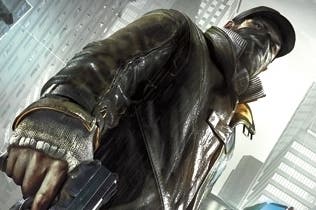 Ubisoft has announced a movie version of upcoming open-world adventure Watch Dogs.
No release date or casting information has yet been unveiled. The sci-fi shooter is due to be released in video game form this November.
Little has been revealed of Watch Dogs overall plotline by Ubisoft and there's no mention of whether the film version will follow the same story.
Watch Dogs centres on hacker Aiden Pearce who gains control of Chicago's city-wide computer network after suffering a violent family tragedy. The game is set to chart his journey from everyman to vigilante.
"Since both Sony and Ubisoft have movie and video game branches, this deal creates exceptional opportunities for us to merge the realms of the story-based cinematic experience with the interaction of the video game," Ubisoft Motion Pictures exec Jean-Julien Baronnet said.
"Sony Pictures and New Regency have deep production expertise and are letting us maintain a strong creative voice in the film's development. Together, we're confident we can deliver a movie that builds upon the excitement that the game is already generating."
Ubisoft is currently developing two other major franchises for the big screen - Assassin's Creed and Splinter Cell. The former is expected to follow the first game's plot and star Michael Fassbender, although is currently stuck in pre-production rewrites.
Little is known of the latter, save for the casting of The Dark Knight Rises actor Tom Hardy in the role of protagonist Sam Fisher.