Watch Dogs 2 "seamless multiplayer" finally rolling out a week from launch
UPDATE: More features now live.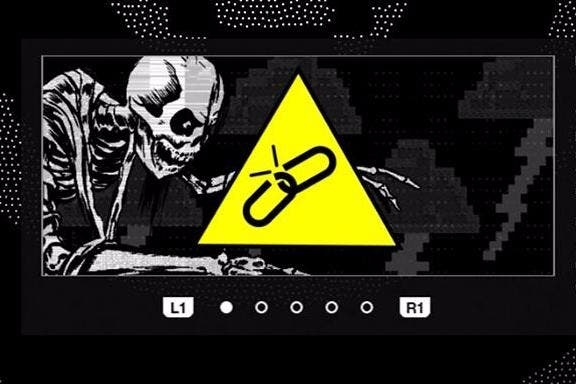 UPDATE 24/11/16 3.45pm: Watch Dogs 2 developer Ubisoft has brought a second round of multiplayer features online, for both PlayStation 4 and Xbox One:
Bounty Hunts can happen seamlessly without the Multiplayer App
Seamless Hacking Invasions
Seamless DedSec Events w/ other players
Seamless co-op mission invitations
You can now play pretty much everything Watch Dogs 2's online portion has to offer - the only part still to be rolled out is the seamless "neutral" appearance of other players in your game world, though this should come soon.
ORIGINAL STORY 22/11/16 5.15pm: Ubisoft has - a week on from launch - finally switched on parts of Watch Dogs 2's "seamless multiplayer" modes.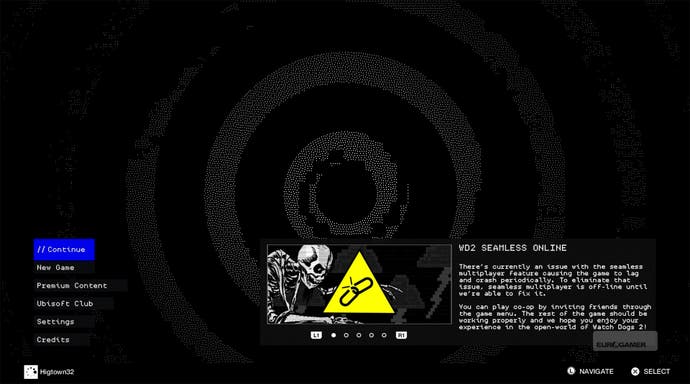 PlayStation 4 servers were activated at 4pm UK time. Xbox One servers will go live "overnight". This will then turn on the ability to:
Invite friends to co-op or search for new co-op partners
Hack into a rival hacker's world
Find targets for Bounty Hunts or trigger a bounty on themselves
But this isn't all of the features - nearby bounty targets and rivals will have to come later.
"The development team will monitor the online stability of the seamless multiplayer features and should everything continue to run smoothly, the additional elements and final phase of seamless multiplayer will be deployed," a Ubisoft UK spokesperson told Eurogamer in a statement.
"Nearby bounty targets and Prime_Eight rivals will join the player's world for them to hunt down and hack without going through the Multiplayer App in the smartphone. Players will also encounter friendly Dedsec hackers who can help them complete different Dedsec events throughout San Francisco.
"We will provide periodic updates through this process and we have truly appreciated everyone's patience and support while we worked to implement the seamless multiplayer feature of the game."
Despite pre-launch teething problems, Ubisoft initially expected Watch Dogs 2's seamless multiplayer to be fixed before the game launched - however it remained disabled after it caused frame-rate issues and crashed the game.
Regardless of all that, Watch Dogs 2 has received a warm critical reception - even if it only earned a fraction of Watch Dogs 1's launch sales.