Warzone new map teasers: What we know from leaks and Rebirth from the Ashes codes so far
How to get a sneak peak of the new look Verdansk ahead of its launch later today.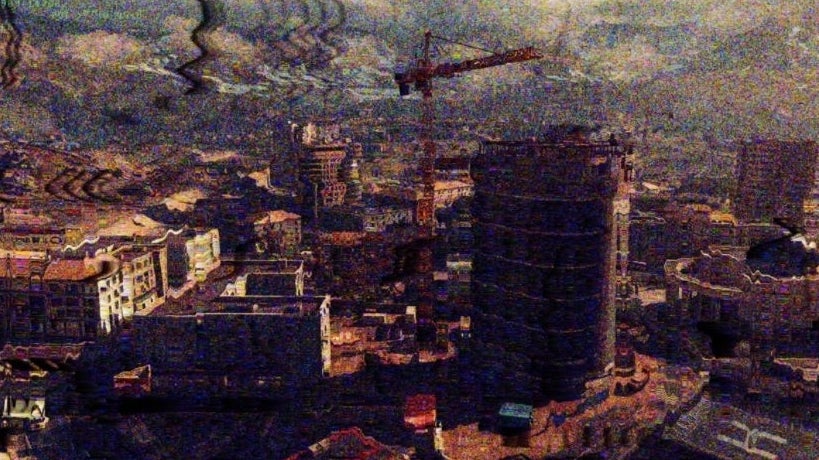 Warzone's new map is not here just yet, despite the arrival of the Season 3 battle pass and the destruction of Verdansk.
If you log into the game right now, there will be a countdown to second nuke event later today. Until then, you can play on Rebirth Island, where there are several clues teasing what's to come.
This has led players to discover the Rebirth from the Ashes teaser website, which gives us a first look at the new map. Officially, anyway.
On this page:
If you're looking for help with Season 2 weapons, we have loadout recommendations for the Sykov, R1 Shadowhunter, LC10 and ZRG 20mm.
Where is Warzone's new map? What we know from leaks and teasers so far
If you log into Warzone right now, you'll be greeted by a countdown to a second nuke event and a series of playlists on Rebirth Island.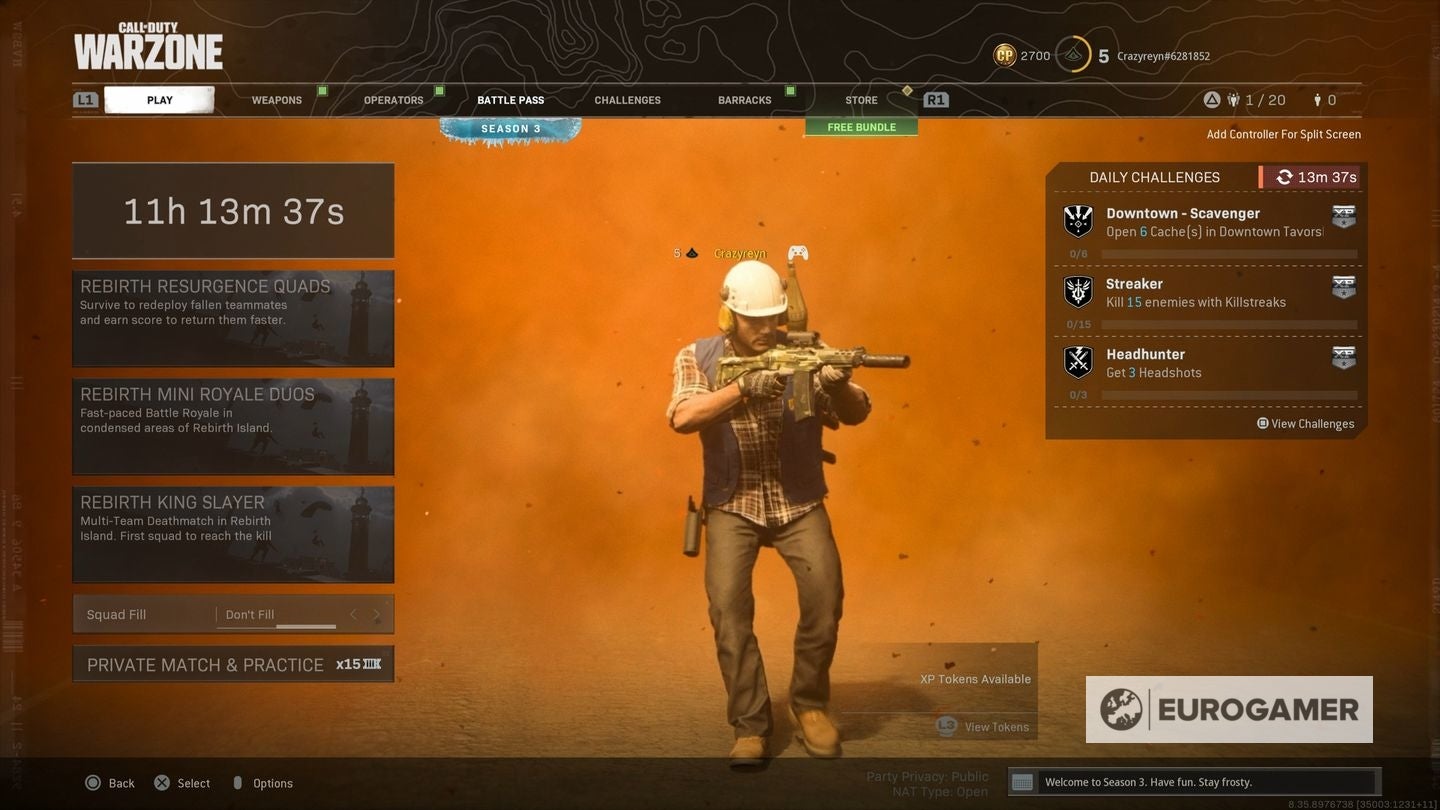 This means the new map isn't ready just yet - with Warzone delaying its arrival until 24 hours after the first live event on April 21st.
Playing on Rebirth Island has a few secrets of its own, however. When you parachute in, you'll notice some letters from named locations are highlighted in red: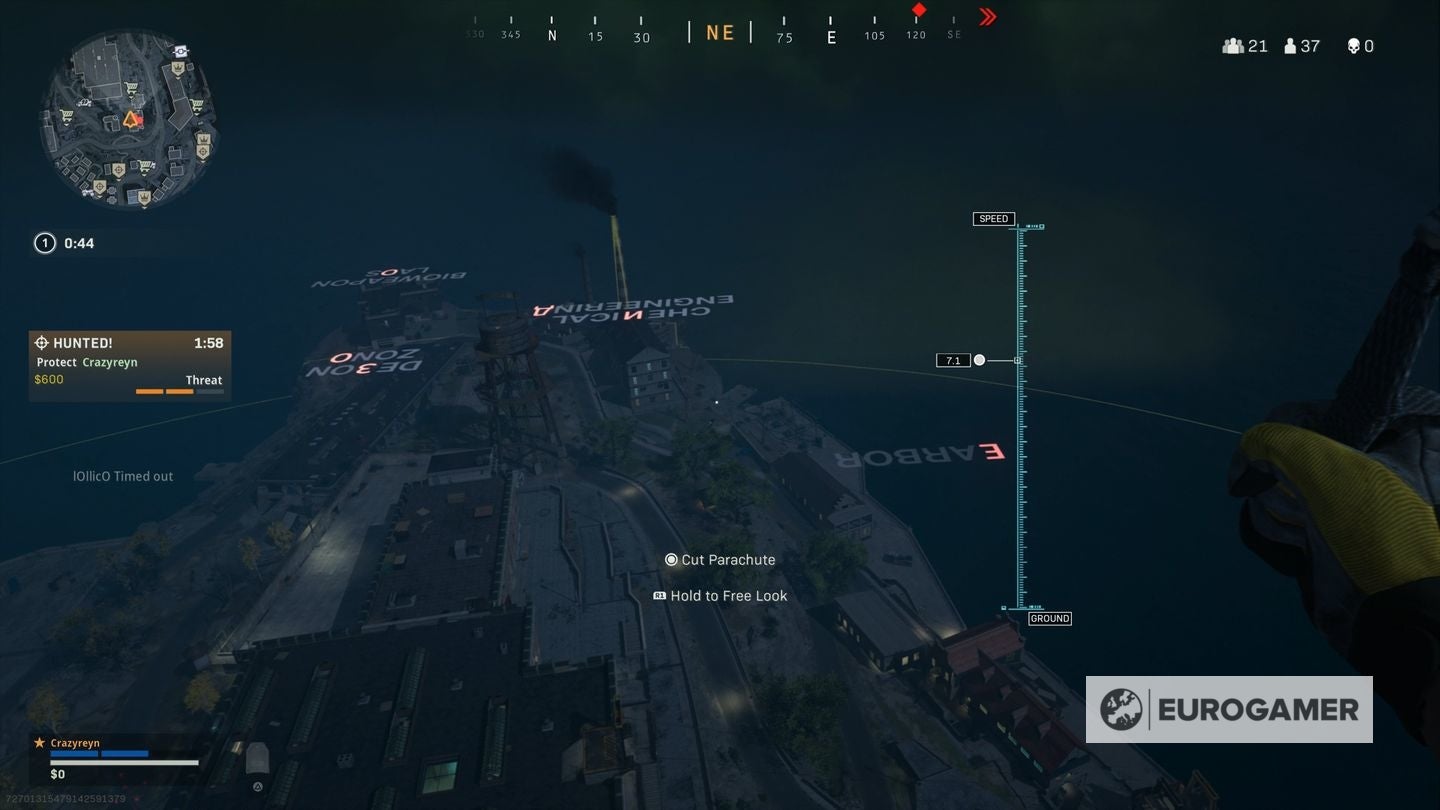 The community has worked out this translates to Rebirth from the Ashes in Russian (thanks to TheMikeDaoust on reddit) which is the name of a teaser site (which has since been confirmed by the official Call of Duty Twitter account) where you can enter codes to view the first teases of the new map and setting.
The later section on this page goes through some of these discoveries, but thanks to earlier leaks, we already have a strong idea of what to expect.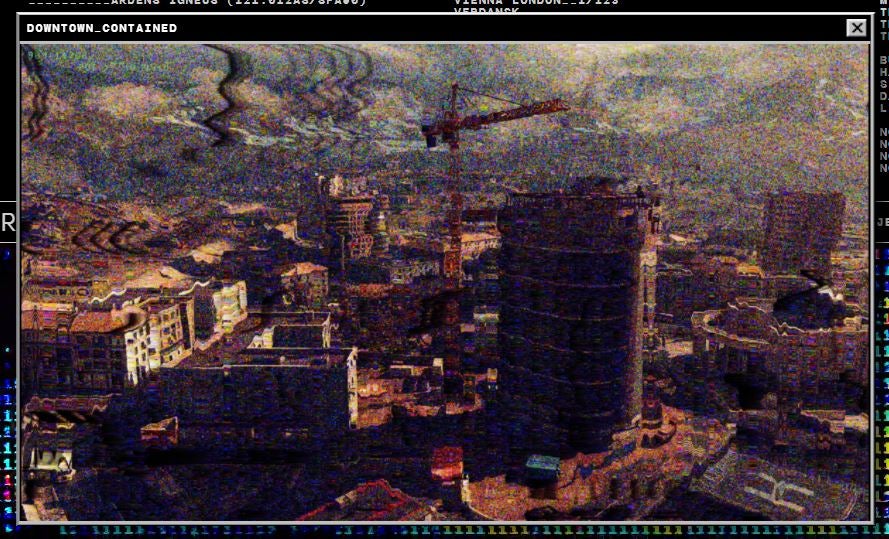 Earlier today, players were briefly able to play the new map via the Private Match feature, which was quickly shut down, but not before some were able to post footage of their experience online:
Before that, leaks have long confirmed a Cold War-era version of the map, with changes to existing named locations to better fit the period, with a VGC report (following a reveal by Twitter account On Thin Ice) confirming an "evolution of Verdansk, rather than an entirely new design".
As of 4pm UK time on April 22nd, Activision has finally confirmed Verdansk 84​ is the name of the new map as part of a Season 3 advertising spot:
Rebirth from the Ashes codes and other new Warzone map discoveries explained
Once you visit the Rebirth from the Ashes site, halfway down the page which prompts you to listen to an incoming message: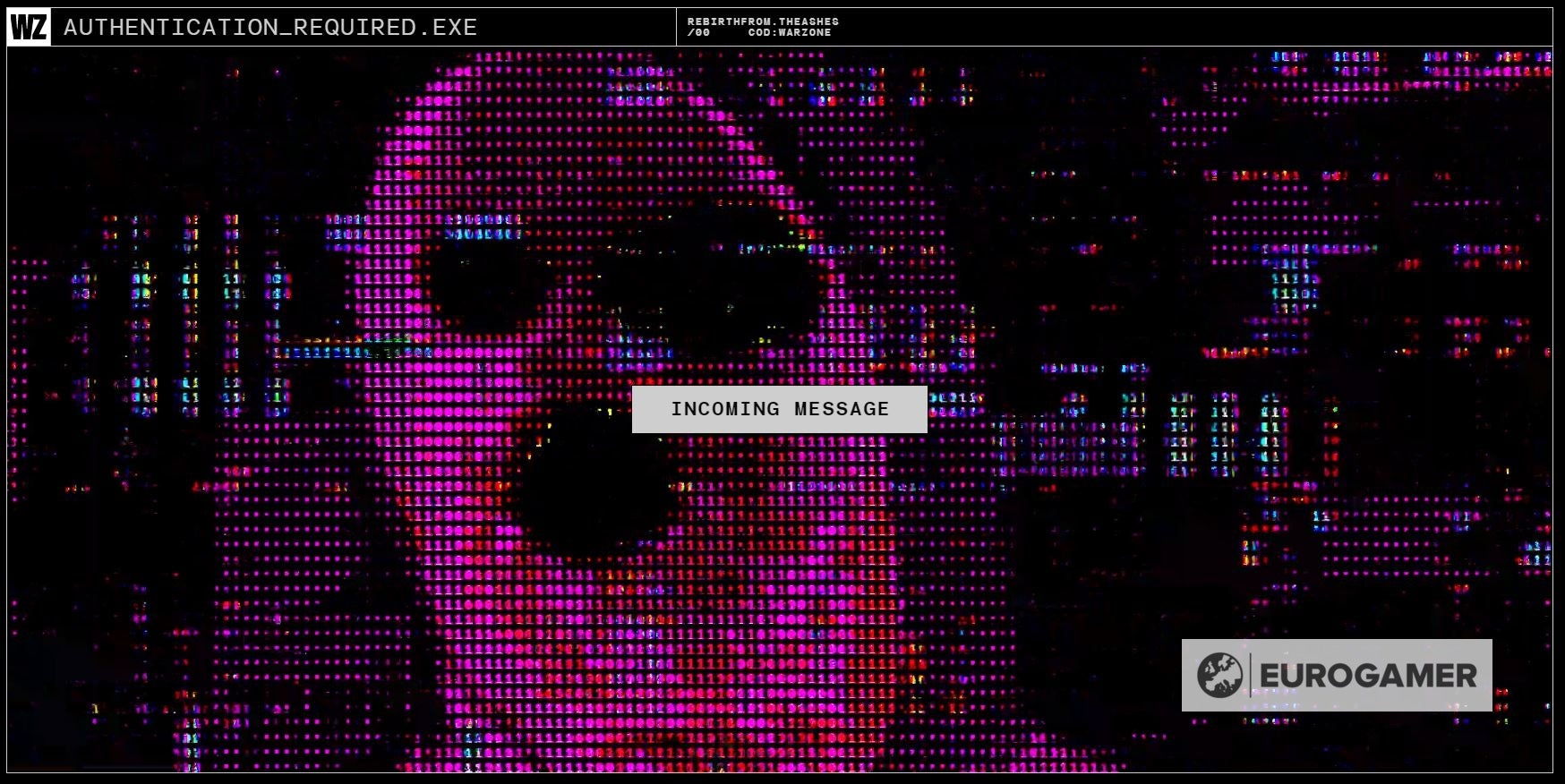 Following that, you can enter a series of codes. There appears to be two types of codes - some which will display teasers to appear instantly, while others require you to complete a series of objectives for more elaborate previews.
Rebirth from the Ashes objectives
The main objective is entering five codes in sequence, each requiring a puzzle to be solved before moving onto the next:
Guardian (agree to use your camera to scan yourself, creating a badge, then close the window when ready)
Parallax (enter *1984# by spinning and clicking the characters on the object)
Paradigm (click or press any key over and over to fill the window and enter the Captcha requirements along the way)
Oblivion (opt out of location access, then click locations on the map until a video appears, then report location)
Atlantis (shows a countdown to 6pm UK time today)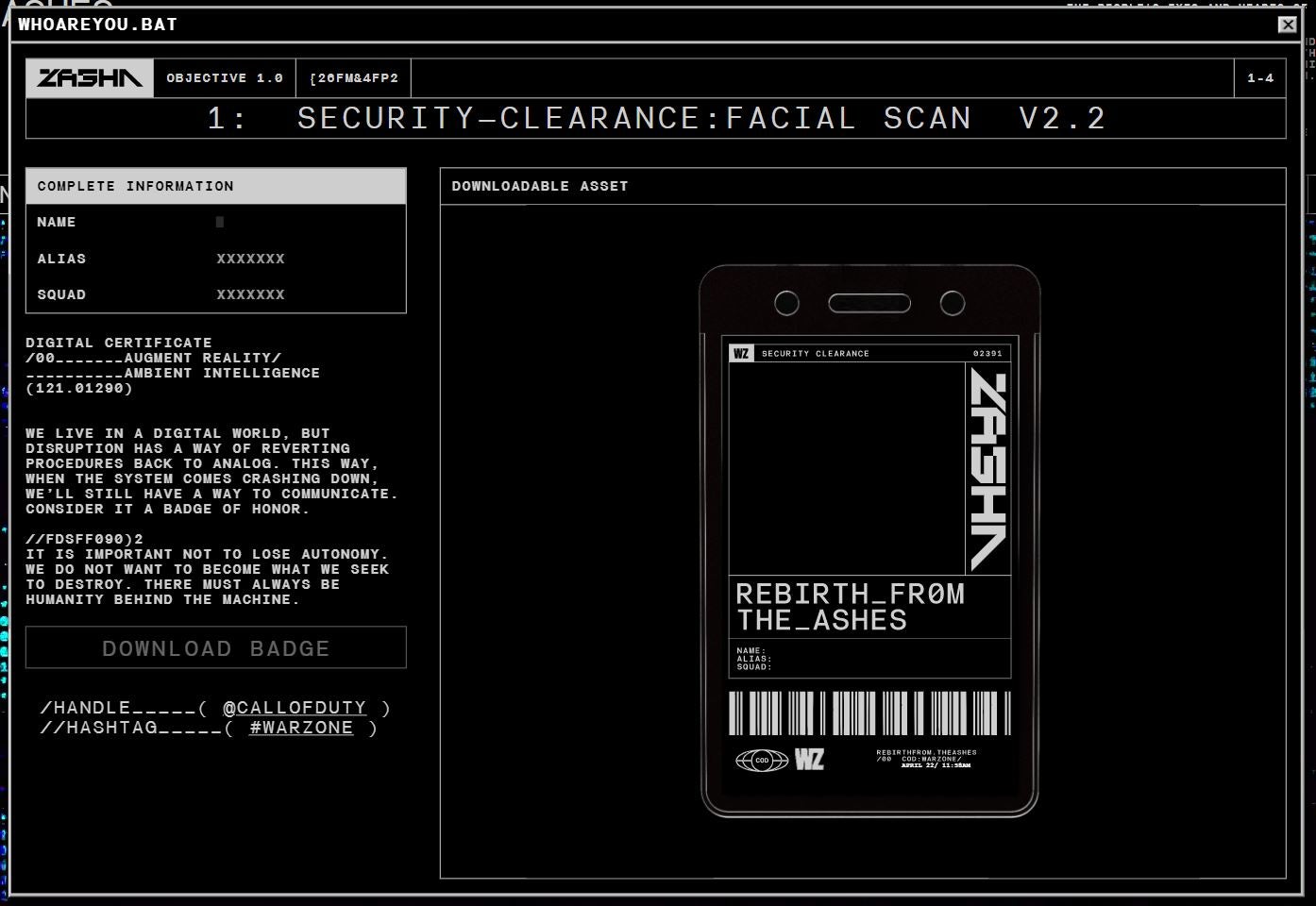 Thanks to kfuman8292 on reddit for helping with the above list of codes.
By completing these objectives, you'll receive a handful of teasers of the map before its launch later today.
---
Warzone Season 5 is almost here! If you want to learn more about firepower from previously, we explain the best Welgun loadout, best Cooper Carbine loadout, best Gorenko Anti-Tank Rifle loadout, best STG44 loadout, best MP40 loadout, best Automaton loadout, best BAR loadout, best Combat Shotgun loadout, best Type 100 loadout, and best Kar98k loadouts.
---
Individual Rebirth from the Ashes teaser codes
As well as the above, you can view individual teaser images by entering the following:
Air (shows preview of Airport)
Contained (shows preview of Downtown)
Ghosts (shows image of Season 3 skin Wraith)
Heal (shows preview of Hospital)
Locked Doors (shows preview of a mysterious red locked door)
Seed (shows preview of Farmland)
Weapon (shows the Swiss K31, a new Season 3 sniper rifle)
Thanks to zodic_Chapheel on Twitter for the above information.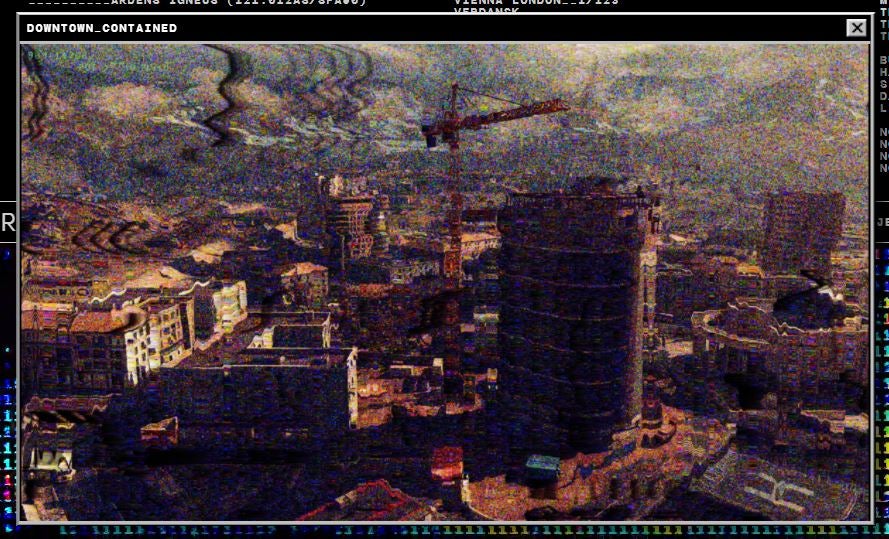 As suggested at the end of the objectives once you enter the Atlantis code, there will likely be another update to the page before the second nuke event kicks off later today. Until then - enjoy discovering the above!