Wargroove has cross-play
Advanced multiplayer.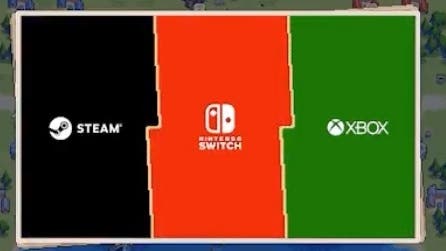 Here's a pleasant surprise: Wargroove has crossplay.
It's got cross-play across PC, Nintendo Switch and Xbox One, Chucklefish said in a tweet regarding the game's 1st February launch. There's no word on cross-play with PlayStation 4, but that's not much of a surprise given Sony's only recently enabled it, and only for a few games so far - and the PS4 version of Wargroove launches after the other versions at some point, too.
Sometimes your friends aren't in the same faction as you, and that's okay!

No need to start a war, keep your band together with multiplayer cross-platform play on PC, Nintendo Switch and Xbox One, when Wargroove launches on February 1st! pic.twitter.com/Z6svC6MyL7

— ⚔️ Wargroove 2 is coming 🏴‍☠️ Wishlist now! (@WargrooveGame) January 25, 2019
The cross-play function for Wargroove should mean the medieval Advance Wars-style game has as large a pool of multiplayer players as possible for matchmaking, which is of course a good thing for the community and the game itself.
Wargroove supports multiplayer for up to four players either online or in local play. For local play, multiplayer can be done by passing the pad around, which is perfectly-suited to the turn-based strategy game. (I imagine Wargroove will feel like a good fit on the Nintendo Switch for this reason, too.)