Starbound developer's Advance Wars-like Wargroove headed to Nintendo Switch
Plus: SteamWorld Dig 2! Runner 3! Stardew Valley co-op!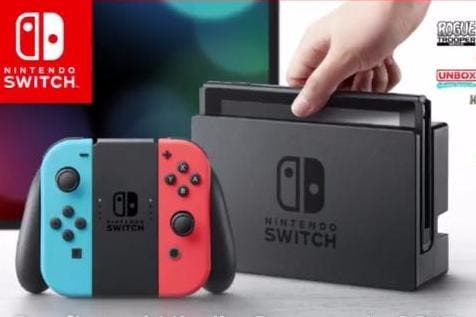 Nintendo has detailed dozens of indie games headed to Nintendo Switch, including SteamWorld Dig 2, Yooka-Laylee, Runner 3 and more, via a just-finished livestream.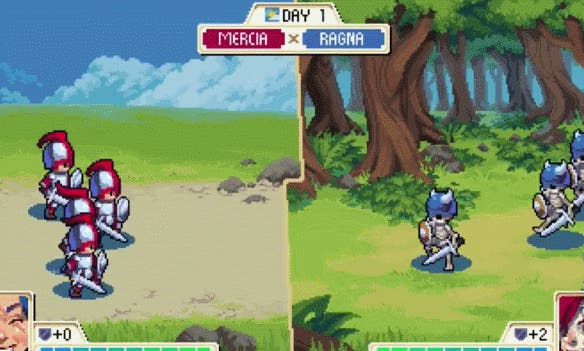 The highlight of the list, perhaps, is Wargroove, the new 1-4 local multiplayer strategy game that looks a whole lot like a Medieval Advance Wars.
Wargroove is the next project from Chucklefish, which developed Starbound and also helped publish Stardew Valley.
Speaking of Stardew Valley, the indie farming hit is headed to Switch as well. Nintendo's console will be the first to receive the game's upcoming multiplayer update.
In other indie news, the much-anticipated SteamWorldDig 2 will debut this summer on Switch.
Other big-name indies confirmed for the console include Yooka-Laylee, Overcooked: Special Edition and The Escapists 2 from Team 17.
Shakedown Hawaii, the spiritual successor to Retro City Rampage, will launch first for Switch. Kingdom: Two Crowns and Runner 3, the latest title to star Commander Video, are also on the way.
Here's a look at all the games coming: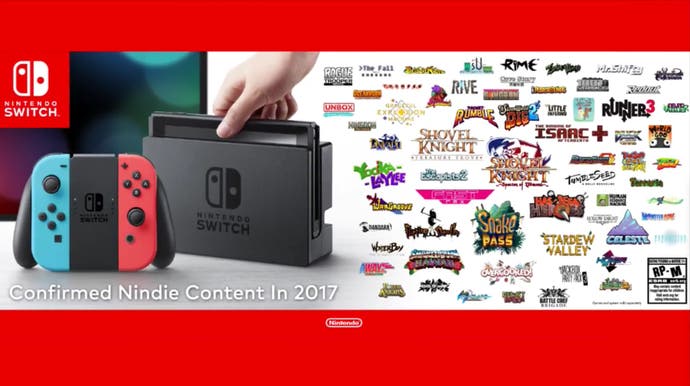 Detailed in the stream were:
SteamWorld Dig 2 - summer
Yooka-Laylee - 2017
Overcooked: Special Edition - 2017
The Escapists 2 - 2017
Gonner - 2017
Dandara - summer
Kingdom: Two Crowns - 2017
Runner 3 - autumn
Blaster Master Zero - 9th March
Flipping Death - 2017
Graceful Explosion Machine - April
Mr. Shifty - April
Tumbleseed - Spring
Shakedown Hawaii - April
Pocket Rumble - March (console exclusive)
War Groove - 2017
Stardew Valley - summer
You can re-watch Nintendo's entire Switch indie game presentation above.