Wolfenstein 2, Wargroove headed to Xbox Game Pass in May
Tacoma! Surviving Mars! Lego Batman 3! More.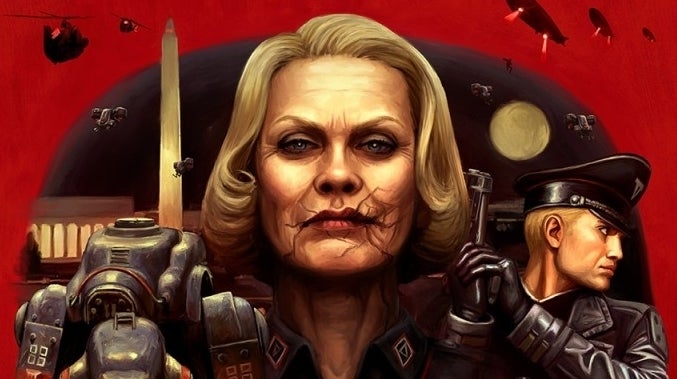 Microsoft is readying a solid May schedule for Xbox Game Pass, with subscribers set to gain access to Wolfenstein 2: The New Colossus, Tacoma, Lego Batman 3, For the King, Surviving Mars and more.
First up, on 2nd May, is Wolfenstein 2. Bethesda's Nazi -shooting sequel is undoubtedly the star of next month's offerings.
"Vicious, affecting, witty, spaced-out, crude, inventive, morbid and for the most part, a success," said Edwin Evans-Thirlwell's Wolfenstein 2 review. "The New Colossus is a game that straddles moods and periods, buffoonery and biting insight, cartoon villainy and insidious real-world malevolence."
Wargroove will also join Xbox Games Pass on 2nd May. If you're a fan of Intelligent Systems' work then you're in for a treat with Chucklefish's turn-based tactics game - you're in for a treat. In his Wargroove review, Chris Donlan labelled it a "forensic recreation of some all-time classics", referring of course to the game's obvious inspirations: Advance Wars and Fire Emblem.
9th May brings Tacoma, the solid sci-fi follow-up to Gone Home from Fullbright, and Black Desert, the fantasy MMORPG which still currently comes with a £7.99 price tag.
For the King, a new roguelike RPG, officially launches on 10th May - although Xbox Game Pass members get it first three days early, on 7th May. It's been available on PC a while, and sounded decent last year in Eurogamer's For the King review. "It's a beautiful turn-based RPG whose brutality can sometimes get the better of it," Vikki Blake wrote.
Last but not least for May - that we know of so far - will come sci-fi mechsuit action RPG The Surge and Lego Batman 3. Both are available from 16th May.
If this offering sounds interesting, an Xbox Game Pass subscription costs £7.99 a month and provides unlimited access to a library of over 200 titles, ranging from intriguing indies to Microsoft first-party offerings, including Crackdown 3, Forza Horizon 4, and Sea of Thieves.