Surprise! Wargroove is out next week
It's time to advance!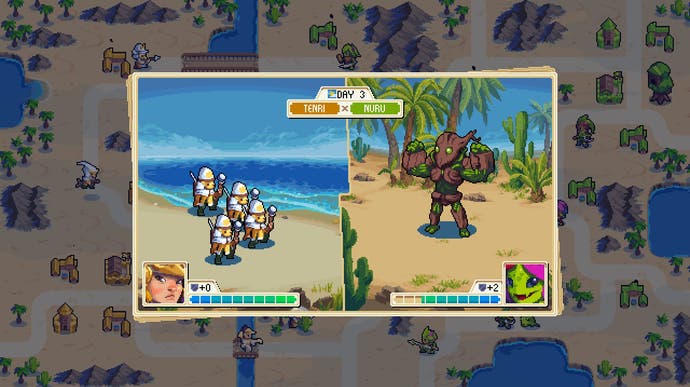 Wargroove comes out 1st February.
The announcement was made as part of today's indie-focused Nintendo Direct. Wargroove launches on 1st February on Nintendo Switch, PC and Xbox One.
Wargroove is a turn-based strategy game that's like a medieval Advance Wars, and very promising it looks, too. It's made by Chucklefish, the developer of Starbound and the publisher of Stardew Valley.
As an Advance Wars fan, I've had my eye on Wargroove for some time. I played it at EGX 2018 on Nintendo Switch and had a blast. Here's a snippet of what I said in our EGX 2018: The best games from this year's show feature:
"Wargroove is a pretty shameless rip-off of Advance Wars - and that's why I love it. It's been over a decade since the last Advance Wars came out (2008's Days of Ruin for Nintendo DS). If Nintendo's not going to bother, good on the developers at Chucklefish for scratching that itch. Everything from the art style to the way the units fight each other is lifted from Nintendo's currently-dormant series. The difference is it's all wrapped in a medieval skin. Sure, there are some subtle differences, but, honestly, Wargroove is medieval Advance Wars. It's that simple."