Walmart Canada embraces memes with leaked Rage 2 pre-order bonus
For eager beavers.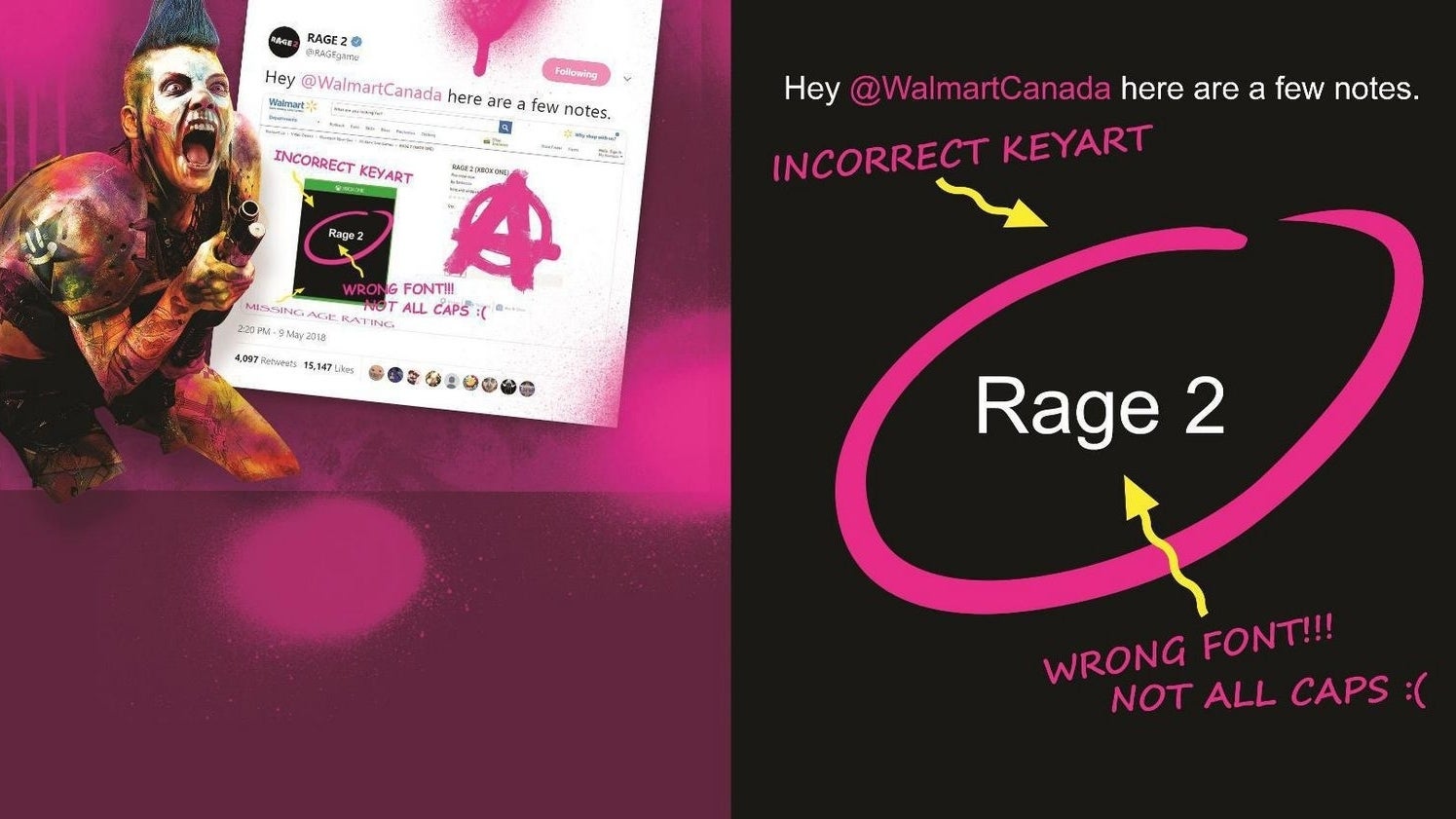 An often-repeated tip for life is to own your mistakes - something Walmart Canada is taking quite literally, as the retailer is offering the "limited E3 2018 leaked Rage 2 sleeve" as a pre-order exclusive.
Back in May last year, Walmart Canada managed to spoil more things than Game of Thrones Twitter hashtags by accidentally listing a range of unannounced games, including Just Cause 4, Borderlands 3 and (of course) Rage 2. Publisher Bethesda responded to the leak by resurrecting the Rage 2 Twitter account to post the following Comic-Sans comeback:
Months on from the episode, Walmart Canada and Bethesda are now making light of the situation with a special cover sleeve for those who pre-order the game on Xbox One or PS4. Buyers can receive the special copy for the price of $79.96 (£46.04), which includes other pre-order bonuses such as exclusive armour. Unfortunately it looks like this only ships to Canada, so the rest of us will have to make friends with a Canadian or wait for second-hand copies on eBay... if you're that desperate.
Meanwhile, we still haven't heard anything official regarding Forza Horizon 5 (also "leaked" by Walmart Canada), although there have been some hints regarding a new Assassin's Creed title, which could potentially have a Viking setting. Don't look to Walmart Canada to leak the artwork for that.