Rage 2's Rise of the Ghosts expansion is out at the end of September
Adds "huge" new region, new enemy faction, more.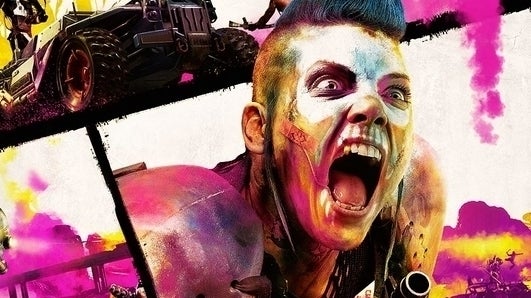 Post-apocalyptic open-world shooter Rage 2's first big expansion, Rise of the Ghosts, is heading to PlayStation 4, Xbox One, and PC on 26th September, bringing with it a new enemy faction and "huge" new region.
In Rise of the Ghosts, players go up against the new Ghost faction, a "ruthless, vicious, tactical and cruel" group of meanies that fled to the mysterious Overgrown City during the time of the Authority War. Now they're back, brainwashed, and out for blood.
According to publisher Bethesda, the expansion's new story content will see players battling the Ghosts on their own turf, exploring the substantially sized Overgrown City region with a new weapon - the Feltrite Laser Launcher - and a new ability. The latter, known as Void, can either be used to suspend opponents in the air ready for some additional damage, or can be focussed to make their heads explode.
If enemies with "powerful and mysterious nanotrite abilities", not to mention those aforementioned exploding heads, aren't enough to be getting on with, Rise of the Ghosts also introduces the new Ghost Motorcycle.
Players that previously purchased Rage 2's Deluxe Edition will automatically gain access to the Rise of the Ghosts expansion when it launches on 26th September. It can also be purchased separately for £11.98 or for 1,500 RAGE Coins via the in-game store.
Rage 2's base game released in May this year to positive, if not exactly effusive, reviews. Eurogamer contributor Vikki Blake called it "unremarkable", despite some solid gunplay, writing "In its desperation to be edgy and in-your-face, this sequel sometimes falls just as flat as its predecessor, the copious neon pink daubings incapable of concealing its bland, repetitive wasteland and elevate this open-world shooter above its siblings of a similar ilk.
"But in its quieter moments - usually away from the Goon Squad scrum - you might find glimmers of surprisingly sophisticated storytelling".