Here's your chance to win one of ten PC games from Games Planet
Rage 2! Sekiro! A Plague Tale!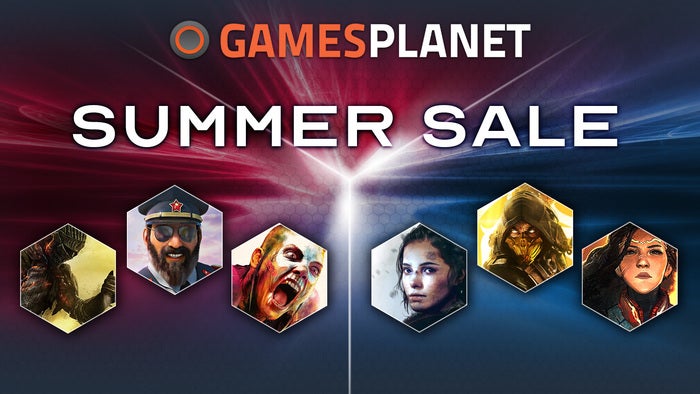 The Gamesplanet Summer Sale began yesterday with over 1900 titles on offer, plus rolling 24-hour flash deals on recent PC releases and old favourites. But that's not all. As a way to celebrate the occasion, Gamesplanet has kindly provided us with ten games to give away to you lovely Eurogamer readers.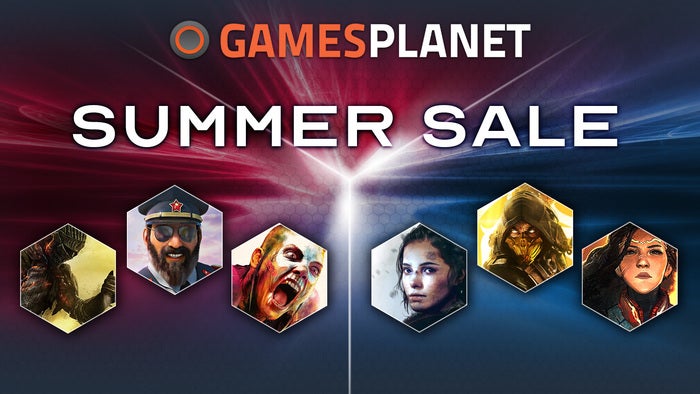 As the Summer Sale has entered its second day, a new selection of flash deals are now live. Right now, that includes the likes of Hitman 2 for £15.99, Fallout 4: Game of the Year Edition for £9.75, Fallout New Vegas: Ultimate Edition for £3.70, Dragon Ball FighterZ for £9.99, Metro Redux Bundle for £5.99, XCOM 2 for £8.50, Transport Fever for £5.99, Space Hulk: Tactics for £9.25, For Honor for £9.75 and Motorsport Manager for £5.75.
The majority of these will only be live for a short period of time so make sure you grab anything you're interested in quickly! Continue to check in throughout the rest of the week too as new titles will be reduced every morning at 10am until the end of the sale on 12th August.
So, back to the giveaway. The ten games up for grabs are Rage 2, Railway Empire, Tropico 6, A Plague Tale: Innocence, Battletech, Ace Combat 7: Skies Unknown, Darksiders 3, Sekiro: Shadows Die Twice, Football Manager 2019 and Pillars of Eternity 2: Deadfire. For a chance to win all you need to do is enter via the widget below. Simply choose which game you want to enter the draw for and we'll be in touch should you be one of our lucky winners.
Jelly Deals x GamesPlanet Summer Giveaway 2019
You can also enter via this link too.
Remember, it's only one winner to each game, so have a good think about which one you'd like to go for. I expect Railway Empire to be surprisingly well contested! Entry closes at 23:59:59 on Monday, 12th August and the winners will be contacted via email after the closing date. Good luck!
Meanwhile, at Jelly Deals, you can find some fresh updates to many of our guides including the best powers banks in 2019, our collection of cheap Nintendo Switch Online deals and best PS4 external hard drives.