UK PlayStation Store lists inFamous for PS Now
But redeems as free download for PS3.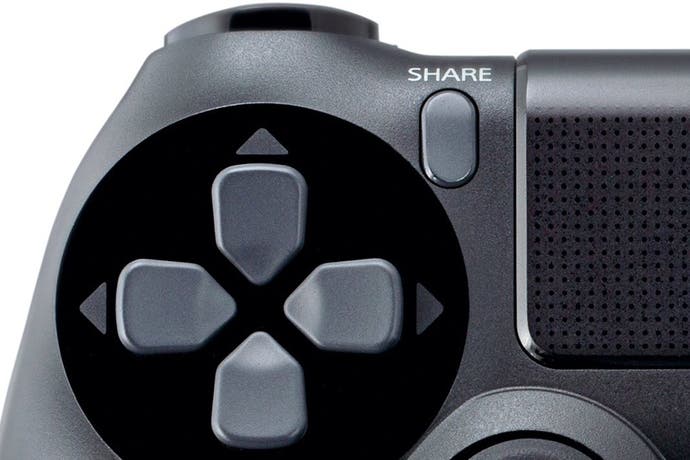 The UK PlayStation Store currently lists PS3 action adventure inFamous as a PlayStation Now game.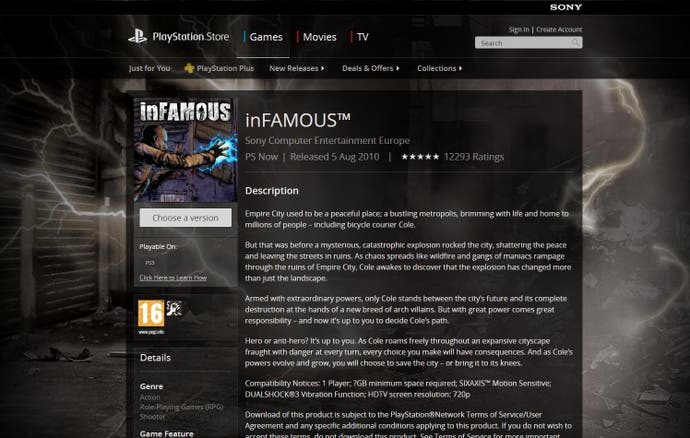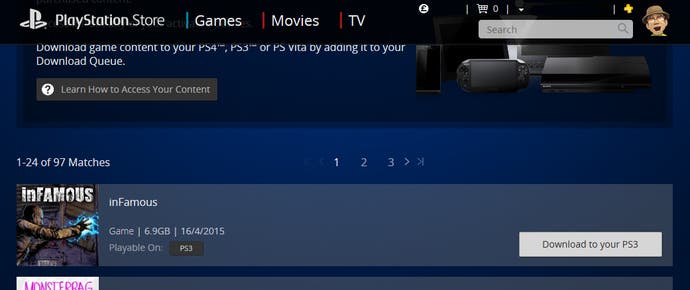 But there is currently no way to play the game via Sony's upcoming PlayStation Now streaming service.
Instead, there are options to buy the game outright for £10.99 or obtain a trial game download for free.
Selecting the latter option allows you to add the game to your download queue - although it will be listed as to "rent".
Our intrepid Ian Higton managed to complete this process and begin playing the game. At no point were there any warnings about how long the "game trial" might last. For now, it looks like the game is a full copy.
There's also no option to play the PS3 game on any other device. One of the attractions of PlayStation Now will be its ability to let you stream PS3 games on PS4 and then to other devices such as PlayStation Vita and newer Sony Bravia TVs.
A UK closed beta for PlayStation Now was detailed by Sony last month, but inFamous was not among the list of games set to be available.
Among the nine games initially set to be included are Uncharted 2: Among Thieves, The Last of Us, God of War Ascension, Rayman Legends and Far Cry 3: Blood Dragon.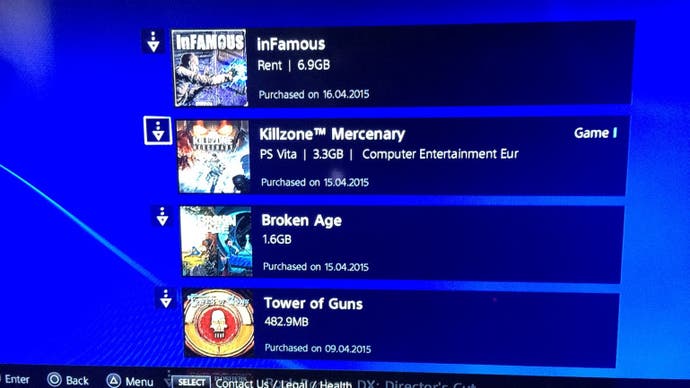 Saints Row: The Third - The Full Package, Just Cause 2, The Walking Dead and Dirt 3 will also be available.
Taking part in the closed beta will initially be free, but later stages will introduce pricing models and rental periods, Sony has said.
PlayStation Plus members will be among the first to be invited into the trial.
We've contacted Sony and asked for more information on the inFamous listing.