UK chart: Lego Batman 2: DC Super Heroes top for fifth week
Kingdom Hearts on 3DS arrives in sixth.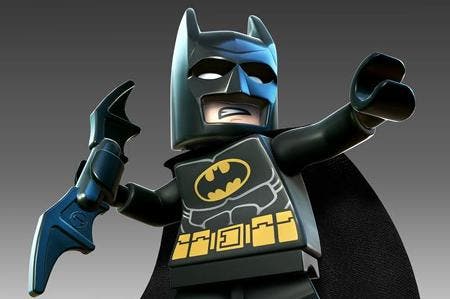 Lego Batman 2: DC Superheroes has conquered the UK all-format charts for a fifth week running.
That feat makes it the longest-surviving number one of the year so far, albeit during an increasingly quiet summer period.
A single new entry graced the chart this week: Kingdom Hearts 3D: Dream Drop Distance, which arrived in sixth place.
It's the second biggest 3DS launch so far in 2012, behind Resident Evil: Revelations.
The power of cinema film The Dark Knight Rises propelled Rocksteady's Batman: Arkham City back into the top 10, although the rest of the chart remained fairly stagnant.
The full top 40 lies below.
| This Week | Last Week | Title | Platform(s) |
| --- | --- | --- | --- |
| 1 | 1 | Lego Batman 2 | DS, PC, PS2, PS3, PSP, Wii, Xbox 360 |
| 2 | 2 | London 2012: The Official Video Game | PC, PS3, Xbox 360 |
| 3 | 5 | Ghost Recon: Future Soldier | PC, PS3, Xbox 360 |
| 4 | 3 | The Amazing Spider-Man | 3DS, DS, PC, PS3, Wii, Xbox 360. |
| 5 | 6 | Call of Duty: Modern Warfare 3 | DS, PC, PS3, Wii, Xbox 360 |
| 6 | New entry | Kingdom Hearts 3D: DDD | 3DS |
| 7 | 11 | Batman: Arkham City | PS3, Xbox 360 |
| 8 | 10 | Mario & Sonic: London 2012 Olympic Games | Wii |
| 9 | 12 | Max Payne 3 | PC, PS3, Xbox 360 |
| 10 | 7 | The Elder Scrolls 5: Skyrim | PC, PS3, Xbox 360 |
| 11 | 4 | Dead Island: GOTY Edition | PC, Xbox 360, Xbox 360 |
| 12 | 8 | FIFA 12 | PS3, Xbox 360 |
| 13 | 20 | Skylanders: Spyro's Adventure | 3DS, PS3, Wii, Xbox 360 |
| 14 | 14 | Sniper Elite V2 | PS3, Xbox 360 |
| 15 | 9 | Spec Ops: The Line | PC, PS3, Xbox 360 |
| 16 | 13 | FIFA Street | PS3, Xbox 360 |
| 17 | 15 | Call of Duty: Black Ops | PC, PS3, Wii, Xbox 360 |
| 18 | 17 | Lego Pirates of the Caribbean | DS, 3DS, PS3, Wii, Xbox 360 |
| 19 | 30 | Tiger Woods PGA Tour 13 | PS3, Xbox 360 |
| 20 | 33 | Saints Row: The Third | PS3, Xbox 360 |
| 21 | 16 | Assassin's Creed: Revelations | PC, PS3, Xbox 360 |
| 22 | 19 | Moshi Monsters: Moshling Zoo | DS |
| 23 | 18 | Battlefield 3 | PC, PS3, Xbox 360 |
| 24 | 26 | Mario Kart 7 | 3DS |
| 25 | 24 | DiRT Showdown | PS3, Xbox 360 |
| 26 | 21 | Rayman Origins | PS3, Wii, Xbox 360 |
| 27 | 28 | WWE '12 | PS3, Xbox 360 |
| 28 | 27 | Super Mario 3D Land | 3DS |
| 29 | 32 | Lego Harry Potter: Years 5-7 | 3DS, DS, PC, PSP, PS3, PS Vita, Wii, Xbox 360 |
| 30 | 37 | The Sims 3 | PC, PS3, Xbox 360 |
| 31 | 23 | Mass Effect 3 | PC, PS3, Xbox 360 |
| 32 | 34 | Prototype 2 | PS3, Xbox 360 |
| 33 | 29 | Diablo 3 | Mac, PC |
| 34 | 31 | Skate 3 | PS3, Xbox 360 |
| 35 | Re-entry | Need for Speed: The Run | PS3, Xbox 360 |
| 36 | 39 | Grand Theft Auto Episodes - Liberty City | PS3, Xbox 360 |
| 37 | Re-entry | UFC Undisputed 3 | PS3, Xbox 360 |
| 38 | 38 | Halo: Combat Evolved - Anniversary | Xbox 360 |
| 39 | Re-entry | Kingdoms of Amalur: Reckoning | PS3, Xbox 360 |
| 40 | 36 | Football Manager 2012 | PC, PSP |