Two more exit BioShock Infinite developer Irrational Games
Including lead AI programmer.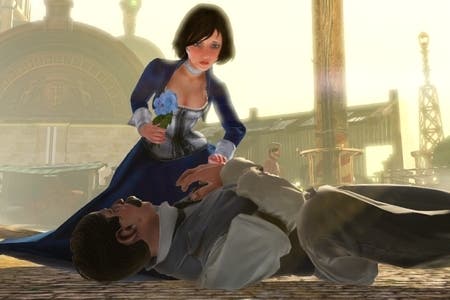 Two more developers have left BioShock Infinite developer Irrational Games.
Clint Bundrick was a combat designer at Irrational. Don Norbury was AI lead. Both left to join Microsoft to work on games, Superannuation revealed.
Incidentally, Joseph Faulstick, who was a producer on BioShock Infinite, also left to join Microsoft Game Studios to work on unannounced projects - for the next Xbox?
While Bundrick's exit could simply be the result of his work on the game coming to an end, Norbury's position is more interesting.
BioShock Infinite is rumoured to be enduring a troubled development. It was delayed to February 2013 after initially targeting release this month.
In August product development director Tim Gerritsen and art director Nate Wells both left the studio. Wells' departure was a particular blow. He was a 13-year Irrational veteran and one of the brains behind the first BioShock game's stand-out art style. Irrational boss Ken Levine said Scott Sinclair, the art director on BioShock 1, had replaced him "to bring it home". Later, former Gears of War boss at Epic Games Rod Fergusson was drafted in to help get Infinite out the door.
The news of changes at the studio came amid a report that claimed Irrational was working on multiplayer features for BioShock Infinite but scrapped them. But it is thought that Elizabeth, the AI partner that interacts with the player during the game, is also causing problems, indicating that Norbury's departure could also be key.
In August Levine explained that the company was still in good hands and most of the BioShock one team was still on board.
"I don't think there's a single senior BioShock team member that isn't here, which I think is amazing and a testament to their commitment to the studio," he said.
"As far as the team itself, the lead artist, the art director, the creative director, the lead effects artist, the senior sound guy, the lead programmer and the lead AI programmer from BioShock one are all on BioShock Infinite."
All eyes now turn to the weekend when Irrational will release a new BioShock Infinite trailer.