BioShock Infinite cut two multiplayer modes - report
Epic's Rod Fergusson migrates to Irrational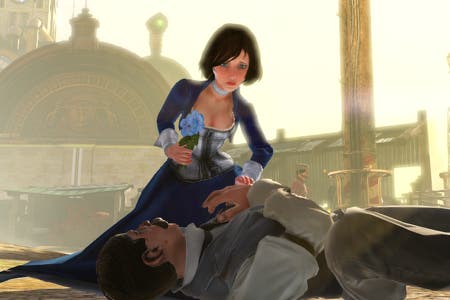 BioShock Infinite developer Irrational Games was working on at least two multiplayer modes for the upcoming steampunk adventure, but decided to scrap them.
It's unclear if any more multiplayer modes remain. "As I've always said we are experimenting with things, and only if they are good enough will we put them in the game," said creative director Ken Levine in an interview with Kotaku where the news came out about the now defunct multiplayer modes.
The first of these modes placed shrunken players inside an old-timey arcade machine where they'd have to do battle with waves of enemy toys in a tower-defense style game.
The second was a co-op mode called "Spec-Ops." It tasked four players with going through levels from the single-player campaign together.
Elsewhere, it was announced that Epic's director of production Rod Fergusson has joined Irrational to wrap up development on BioShock Infinite. This follows news of product development director Tim Gerritsen and art director Nate Wells leaving the company .
Fergusson confirmed the news on Twitter, where he said, "Yes it's true, I'm leaving my family at Epic to join my new family at Irrational in Boston starting tomorrow."
A couple weeks back Irrational put out a controversial job listing for a design manager, requiring the applicant to have worked on at least one game with an 85+ score on Metacritic. It's unclear if Fergusson is the recipient of that position, but we've sent a request to 2K to see if that's the case and will update as we hear back.
Regarding worries about too much of the team leaving, Levine explained that the company was still in good hands and most of the BioShock one team was still on board.
"I don't think there's a single senior BioShock team member that isn't here, which I think is amazing and a testament to their commitment to the studio," noted Levine.
"As far as the team itself, the lead artist, the art director, the creative director, the lead effects artist, the senior sound guy, the lead programmer and the lead AI programmer from BioShock one are all on BioShock Infinite."
BioShock Infinite is due out on Xbox 360, PS3 and PC on 26th February.