Twitch Prime members get another set of exclusive Fortnite goodies
New skin, emote, back bling, and pickaxe.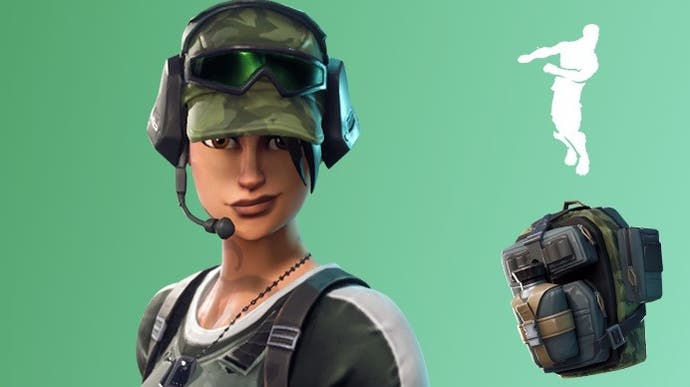 If you're a Twitch Prime member with a fondness for Fortnite, you may rejoice once more: another batch of exclusive Fortnite goodies will be made available as part of Twitch Prime subscriptions on Wednesday, May 9th.
The Fortnite Twitch Prime Pack #2, as the offering has been imaginatively titled, contains four exclusive items for Battle Royale mode: there's the Trailblazer Outfit, notable for its many khaki hues, as well as the True North Back Bling, and Tenderizer Pickaxe.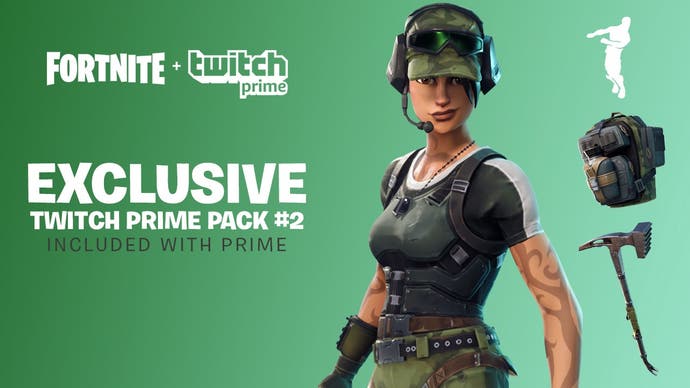 Most thrillingly for fans of frantic arm-frollicking, the new pack also includes the Freestylin' dance emote. This is one of several unreleased emotes that players managed to unearth recently by rummaging through the game's innards. Personally, I'm more excited by Chicken - which will hopefully turn out to be one of these.
Twitch Prime's announcement page notes that "While you can only claim your Twitch Prime loot on a single platform (PC, Mac, PlayStation 4 or Xbox One), your content is shared and available to use across PC/console and mobile, as long as you use the same Epic account. Content is not shared between Xbox One and PS4, even if you use the same Epic account."