Three months later, Ubisoft releases new version of Assassin's Creed Valhalla reveal trailer
Now showing female Eivor.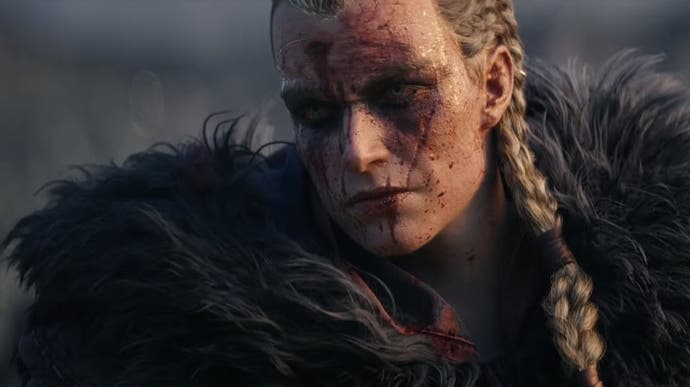 Tucked away at the end of last week, Ubisoft released a chunk of the Assassin's Creed Valhalla soundtrack to stream or download. And with it, quietly, a new version of the game's initial reveal trailer.
This new edition of the trailer replaces the male version of Eivor, which Ubisoft chose to reveal first, with the female Eivor we've only got a better look at more recently.
It's great to see her finally get showcased like this but... why has it taken so long, and why was it released like this? Friday's announcement was ostensibly about The Ravens Saga EP, a collection of seven tracks from the game's soundtrack. This trailer is named the "Official Soundtrack Cinematic Trailer", but it has no relation to the game's music.
The trailer's quiet release is only made more bizarre by its timing - the same week Valhalla's narrative director Darby McDevitt took to reddit to try and quell fan anger after a report claimed Eivor was originally intended to be "exclusively" a woman. In response, McDevitt branded the report as "not wholly accurate".
It is the latest chapter in the long and messy saga of how Assassin's Creed mistreats its female playable characters - something which hit the headlines again recently in the wake of Ubisoft's ongoing wave of sexual abuse and misconduct allegations.
For Valhalla, which lets you switch between male and female versions of Eivor at any point, the game was introduced with only the male version in marketing materials - while the female Eivor was first spotted as a collector's edition plastic figure.
As for the soundtrack - it is a very Norse-sounding collection of music with a wildly different version of the series' main theme, composed by returning composers Jesper Kyd and Sarah Schachner, alongside Vikings composer Einar Selvik.