New report on Ubisoft reveals more shocking sexual harassment allegations
Chief creative officer Serge Hascoet the subject.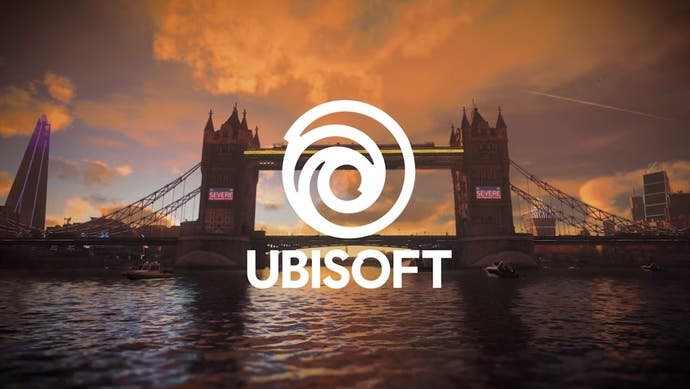 A new report on Ubisoft has revealed more shocking sexual harassment allegations against its male staff.
French newspaper Libération (French language, paywall) published a report on Friday 10th July that digs further into Ubisoft's toxic working culture after a month of disturbing revelations about the Assassin's Creed maker.
The role played by Serge Hascoet, chief creative officer at Ubisoft, is explored in the piece. ICO Partners boss Thomas Bidaux translated snippets from the article, and published them on Twitter.
Content warning: This story contains upsetting content. Reader discretion advised.
---
This new article from Liberation goes deeper into the role played by Serge Hascoet in the toxic environment at Ubisoft, and the limited effect (or the negative effect) the actions taken so far have had.

Thread with translated quotes from the article. ⬇️ https://t.co/WVrBKuLcGn

— Thomas Bidaux ✨ (@icotom) July 10, 2020
On the anonymous reporting tool

"This tool, Whispli, exists at Ubisoft since 2018 to report acts of corruption." [note: likely insider tarding]
"At the time we recommend to add harassment and discrimination to the theme for the report, but the HR World explicitly refused."

— Thomas Bidaux ✨ (@icotom) July 10, 2020
Half the cases had already been reported previously to the HR department.
"This shows the HR team is the silencing arm of Ubisoft." [Quote from a member of the HR team]

— Thomas Bidaux ✨ (@icotom) July 10, 2020
"And today, some are trying to minimize this saying he is creative person."

"We knew about Serge. [...] He was present when [Tommy Francois tried to forcefully kiss a colleague], and that made him laugh."

— Thomas Bidaux ✨ (@icotom) July 10, 2020
🤢
Report on one of his outbursts about a VP that demanded a lunch meeting with him:

"Serge [...] said this "bad fuck" was hindering his creativity and that someone should open her mind by "[fucking her] from behind" and "share her around until she gets it""

— Thomas Bidaux ✨ (@icotom) July 10, 2020
"He reportedly blocked a woman in the elevator and put himself against her, making groaning sounds and looking her in the eyes. Some of his collaborators in the Editorial team reportedly did the same, to the point it became [a signature move]."

— Thomas Bidaux ✨ (@icotom) July 10, 2020
"For instance it was excluded, for the sexual harassment [example], to mention the case where the manager would be the harasser, it was deemed too pessimistic and employees might think it could happen."

— Thomas Bidaux ✨ (@icotom) July 10, 2020
"Basically, as soon as something was deviating [from the established tone], the stance was to pretend the person was anormal."
One of the person that came forward was described in the team at the time as "a [slut], a crazy woman that we should ignore".

— Thomas Bidaux ✨ (@icotom) July 10, 2020
The head of HR is reported saying:
"Yves [Guillemot] is ok with a toxic management as long as these managers' results exceeds their toxicity level."

"[Ubisoft] gives a 2nd chance, or a 3rd chance, or more if necessary to its key employees, the ones that proved themselves."

— Thomas Bidaux ✨ (@icotom) July 10, 2020
Article concludes that if Ubisoft has officially taken action on only 3 persons, there are 20 odd people being investigated by external auditors.
"These should lead to terminations [...] as you don't start them unless you have a solid case."
Now I'm going to get some fresh air.⏹️

— Thomas Bidaux ✨ (@icotom) July 10, 2020
According to Eurogamer's own translation, the piece claims the head of HR at Ubisoft Montreal has threatened to quit with half his team unless Ubisoft boss Yves Guillemot makes a public statement absolving them of any responsibility for the toxic culture there.
Earlier in July, Splinter Cell and Far Cry creative director Maxime Béland resigned from his post at Ubisoft amid claims of misconduct. Ubisoft reportedly put two senior executives and "several other employees" on leave after multiple allegations of sexual assault and harassment were made against a number of Ubisoft employees, including vice presidents Tommy Francois, and marketer Andrien "Escoblades" Gbinigie. Assassin's Creed Valhalla creative director Ashraf Ismail also recently stepped down after allegations surrounding his personal life were posted on Twitter.
In a public statement issued in June, Ubisoft said it was "truly sorry" and confirmed it had "started by launching investigations into the allegations with the support of specialised external consultants".
Guillemot had detailed a set of changes to its internal processes and top editorial board. "We have significant work to do to improve the ways in which we operate and collaborate, and I am personally committed to ensuring we make these fundamental changes. They need to be profound, and we need to implement them quickly at all levels of the organisation," Guillemot said.
The fresh allegations come ahead of this Sunday's Ubisoft's Forward event, at which the company is expected to show off Assassin's Creed: Valhalla, Watch Dogs: Legion and Far Cry 6. Eurogamer has asked Ubisoft for comment on the latest set of allegations.