This year's Independent Games Festival winners are...
Battlefield 4 oh no hold on.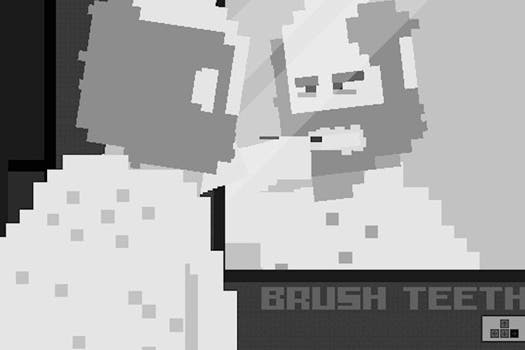 Cart Life, a greyscale indie game about juggling a street vending business with personal commitments, and FTL: Faster Than Light, an action strategy game about keeping your spaceship alive while exploring the galaxy, have won big at this year's indie Oscars, the 15th annual Independent Games Festival.
Cart Life scooped the Seumas McNally Grand Prize ($30,000) as well as the Nuovo Award ($5000) and Excellence in Narrative ($3000).
FTL: Faster Than Light scooped Excellence in Design ($3000) and the Audience Award ($3000).
Excellence in Visual Art ($3000) went to Kentucy Route Zero, a magic realism story-driven adventure, and Technical Excellence ($3000) went to Little Inferno, a satire about social and freemium games in which you own a fire place and you burn things - a bit like Drew Barrymore did as a child.
Excellence in Audio ($3000) went to 140, a pet project of Limbo developer Jeppe Carlsen, and Best Student Game ($3000) went to Zineth, the super-speedy futuristic skiing game.
We've written about most of these games in some form or other. Christian Donlan sat down for a long, illuminating talk with Cart Life creator Richard Hofmeier, and what an insanely brainy man he turned out to be.
Dan Whitehead reviewed FTL and Rock, Paper, Shotgun writer Alec Meer singled it out as his game of 2012.
Dan Whitehead investigated both Kentucky Route Zero and its creator Jake Elliott, and Christian Donlan appraised Little Inferno.
140 we haven't written a great deal about, I'm afraid, nor Zineth. Sorry about that.
The Independent Games Festival helps bring to light some of the brightest sparks of creativity from the independent game-making scene. And while the winners are well worthy of their prizes and your attention, the many runners-up shouldn't be overlooked, too.
A lot of the games can be demoed or played entirely for free. If they carry a cost it's often low, and most are small, quickly downloaded and run on low-spec machines.