Cardboard Computer releases new Kentucky Route Zero playable "interlude" ahead of final episode
Regular programming will resume shortly.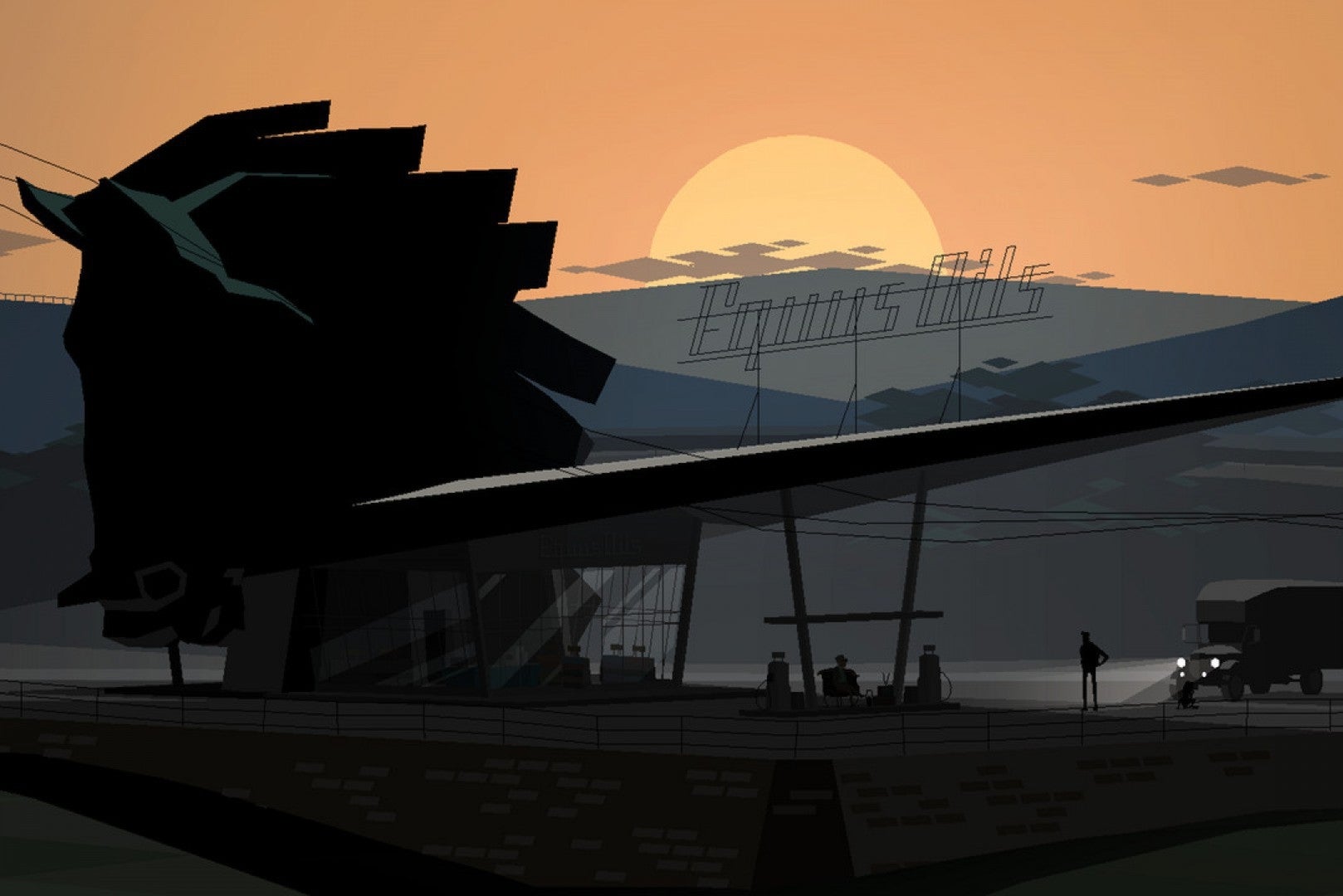 Developer Cardboard Computer has released a new Kentucky Route Zero "interlude" mini-episode ahead of the game's long-awaited fifth - and final - instalment.
Kentucky Route Zero is a magical realist road trip adventure focussing on the titular secret highway and its strange surrounding areas. Five episodes (or "Acts", as Cardboard Computer would have it) are planned in total, and the game's final episode is scheduled to release soon, seven years after development began.
Interlude episodes have become a bit of a tradition now for Kentucky Route Zero, and are low-key, often highly experimental, narrative experiences that loosely tie the main episodes together - and offer an excuse to explore other peculiar corners of the game's richly textured world. Previous interludes - Limits and Demonstrations, The Entertainment, and Here and There Along the Echo - are entirely free to play, if you're curious.
Kentucky Route Zero's latest interlude, which was revealed by Cardboard Computer last week, is entitled Un Pueblo De Nada ("People of Nothing") and places you behind the scenes at WEVP-TV, a public access station manned by the people of Echo River.
Making this newest instalment slightly more unusual than normal is its real-world component. You can head online and watch a full half-hour live-action version of the programme seen in-game, as hosted by WEVP-TV's Rita. It's amusing, a little uncomfortable, and definitely odd.
That's not quite all though; you might want to watch the whole thing again with subtitles turned on (right-click and select 'show controls'), and there are a bunch of other WEVP-TV programmes - including a full music performance that seems to have tumbled straight out of the 80s - craftily hidden in the "Copy-It-Right" notice at the bottom of the page.
Cardboard Computer has said that the final episode of Kentucky Route Zero is scheduled to launch early this year. That will be shortly followed by a console release - called the Kentucky Route Zero: TV Edition - on PlayStation 4, Xbox One, and Switch.