Kentucky Route Zero's complete edition launches for consoles this month
Tracked down.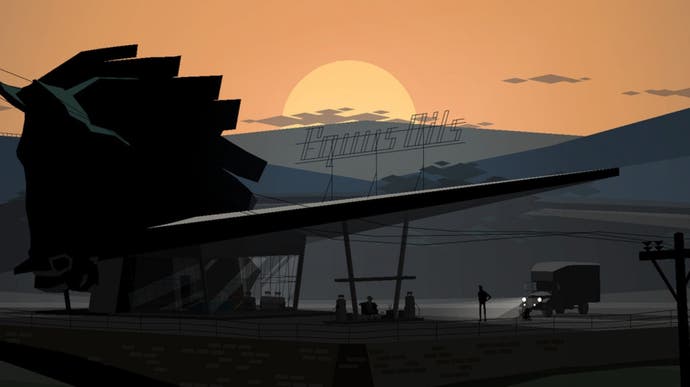 Episodic adventure game Kentucky Route Zero will at long last launch for Nintendo Switch, PlayStation 4 and Xbox One on 28th January, under the guise of its complete TV Edition.
It's on this date the saga's fifth and final slice will also arrive for PC, where episodes have been dropping on Steam since 2013.
If you're new to it all, Kentucky Route Zero is a point-and-click adventure seeped in story, set in and around an underground highway beneath US soil which is quietly used by all manner of people. Each episode brings more of these characters to light.
"Games want to offer us many roads but Kentucky Route Zero is the one road that matters," Sam Greer wrote last year in a piece on the Kentucky Route Zero's player choices. It's well worth a read.