The Last of Us directors talk pressure of creating a new Naughty Dog success
"Where the hell do we even start?"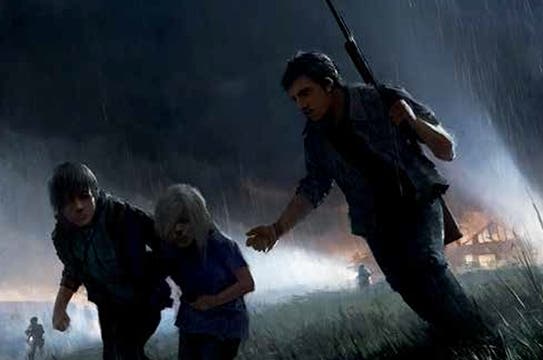 The two top men leading development on Naughty Dog's The Last of Us have spoken of the pressure they felt being responsible for creating another hit franchise from the Uncharted developer.
"Um... what?" was the initial reaction of Neil Druckmann (creative director), and Bruce Straley (game director), after being told to design a project that could equal the popularity of Uncharted, Crash Bandicoot and Jak and Daxter.
"We had to create something that attempted to match that level of quality - in gameplay, story and art," the pair wrote in a preface for The Last of Us' artbook. "No pressure right? Where the hell do we even start?
"It took us roughly three and a half years to make The Last of Us, and during that time we got to work with some of the most talented artists in entertainment."
Below lies new artwork depicting the origins of gruff manly character Joel and early environments from the story.
These pages - from The Last of Us' artbook - are available with special editions of the game.