The Last of Us 2 Collector's Edition includes a 12" Ellie statue
It's a GAME-exclusive in the UK.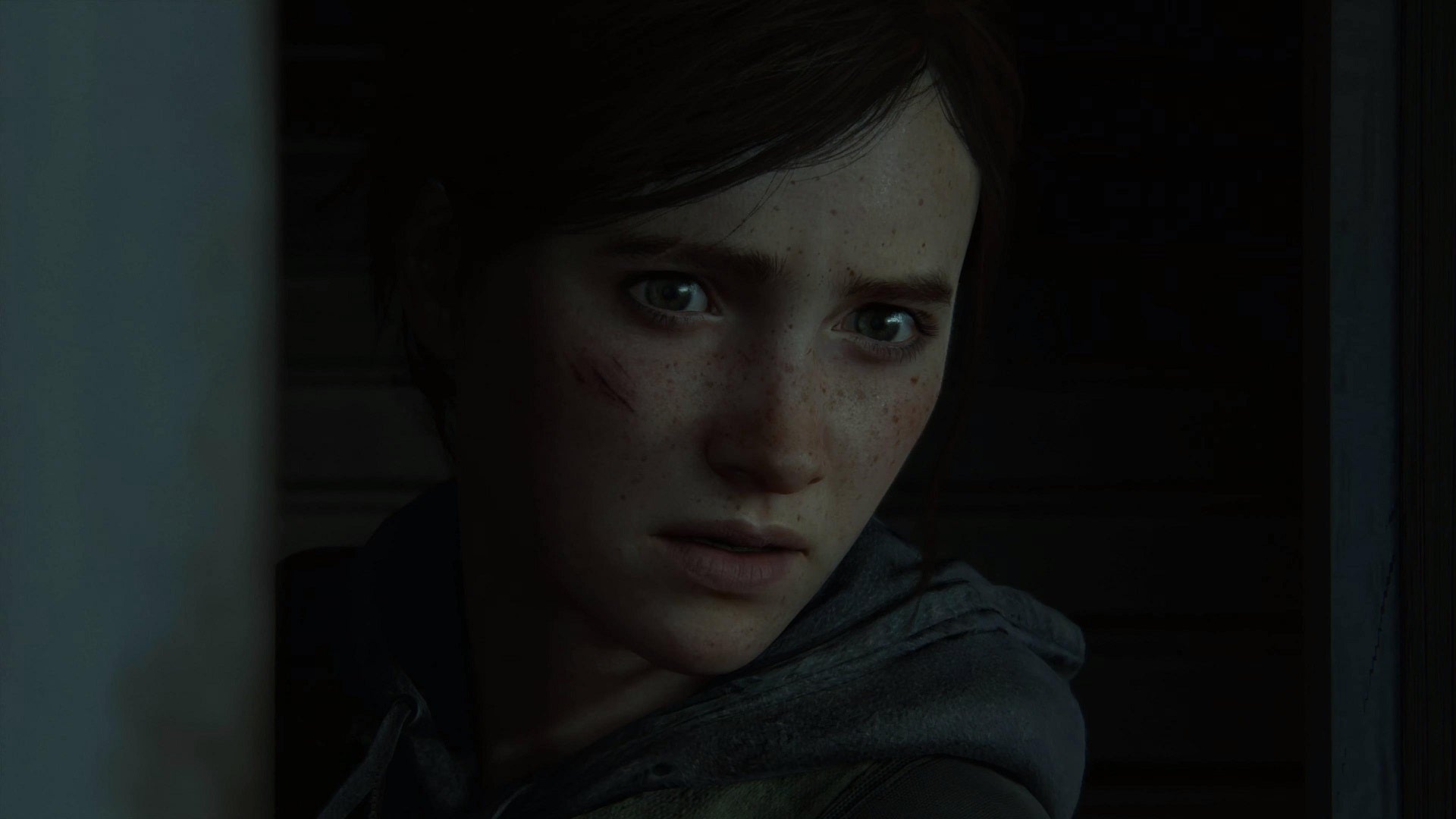 Hot off last night's new trailer and the announcement that The Last of Us Part 2 will be released on 21st February, Sony and Naughty Dog have also unveiled a jam-packed Last of Us Part 2 Collector's Edition.
It may not top the Final Fantasy 7 - 1st Class Edition in terms of sheer over-the-top goodies, but it does include a rather lovely 12" Ellie statue. In addition, you'll get a replica of Ellie's bracelet, a custom SteelBook case, a 48-page mini art book from Dark Horse, a set of six enamel pins, an art print and a set of five stickers.
There are some digital wares as final extras too: a PS4 dynamic theme, six PSN avatars, the digital soundtrack, and a digital version of the artbook. Quite a haul!
Retailers have just started putting their listings up for £159.99 in the UK (where it's a GAME exclusive) and $169.99 in the US.
The special editions don't stop there, though. Folks in the US will also be getting the Last of Us Part 2 Ellie Edition. This comes with everything listed in the Collector's Edition, plus a full-sized replica of Ellie's backpack and a 7" vinyl record featuring music from the original soundtrack. Unless they've been keeping schtum on an announcement, it doesn't look like this version is making its way outside of the US, sadly.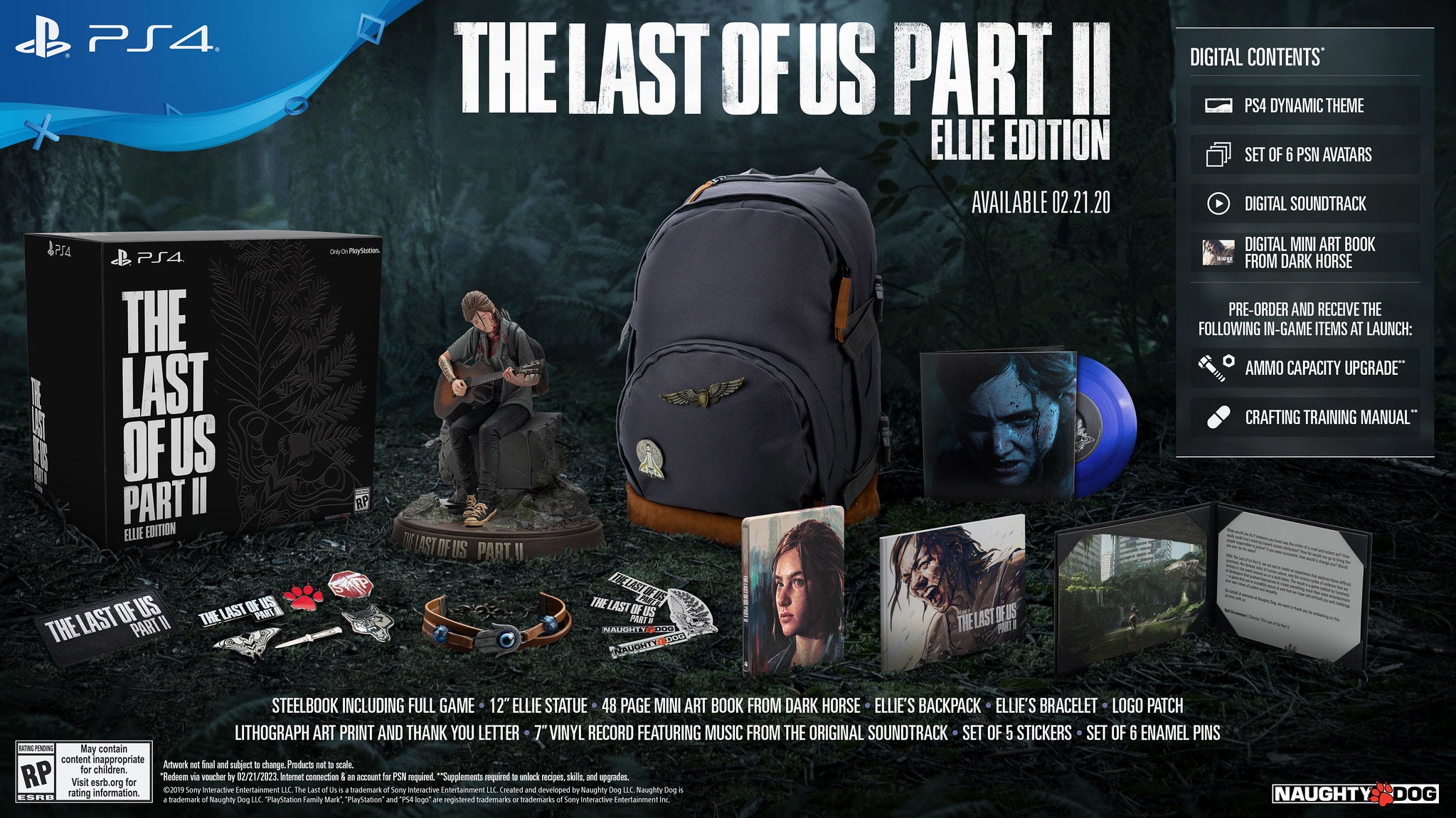 Of course, you can always just forego the mountain of extras and grab The Last of Us Part 2 Special Edition for £69.99 in the UK or for $79.99 in the US. That'll get you a SteelBook and the artbook. Lastly, you might want to stick to the standard edition for £49.99 or $59.99 from Amazon.
Pre-order any version of The Last of Us Part 2 and you'll receive an ammo capacity upgrade and crafting training manual as in-game items. Both items aren't exactly fitting with the whole post-apocalyptic survival vibe the game is going for but, hey, this seems unavoidable nowadays for the sake of extra tat.
We'll be continuing to monitor the best price for The Last of Us Part 2 over at Jelly Deals for the next few months. While there, you can also find our picks for the best PS4 external hard drive and the best price for PS Plus. Fittingly, The Last of Us Remastered will be one of your free games next month!