The Final Fantasy 7 remake - 1st Class Edition is not cheap at £260
Mindblow-n.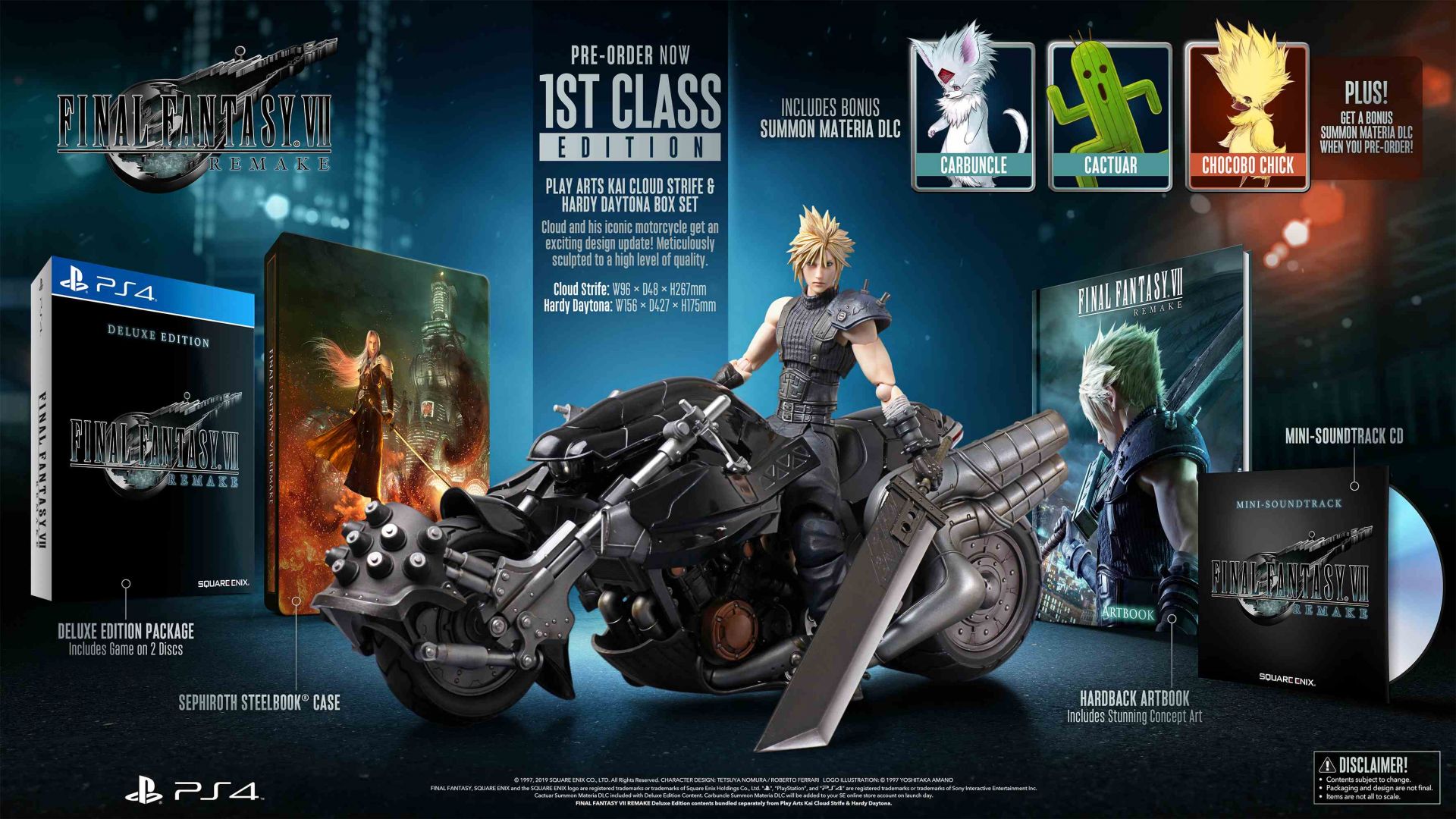 Talk about cashing in on nostalgia: along with last night's new trailer that sent the internet into a tizzy, Square Enix unleashed the Final Fantasy 7 remake - 1st Class Edition onto the Square Enix Store. It can be yours for, um, £260.
What exactly do you get for all that money, then? Well, a lot of the classic collector's edition tat - so that's a Sephiroth SteelBook case, artbook, mini-soundtrack CD and a few bits of bonus DLC. Lastly, there's a Play Arts Kai Cloud Strife and Hardy Daytona box set statue, which is clearly where the biggest chunk of your change is going.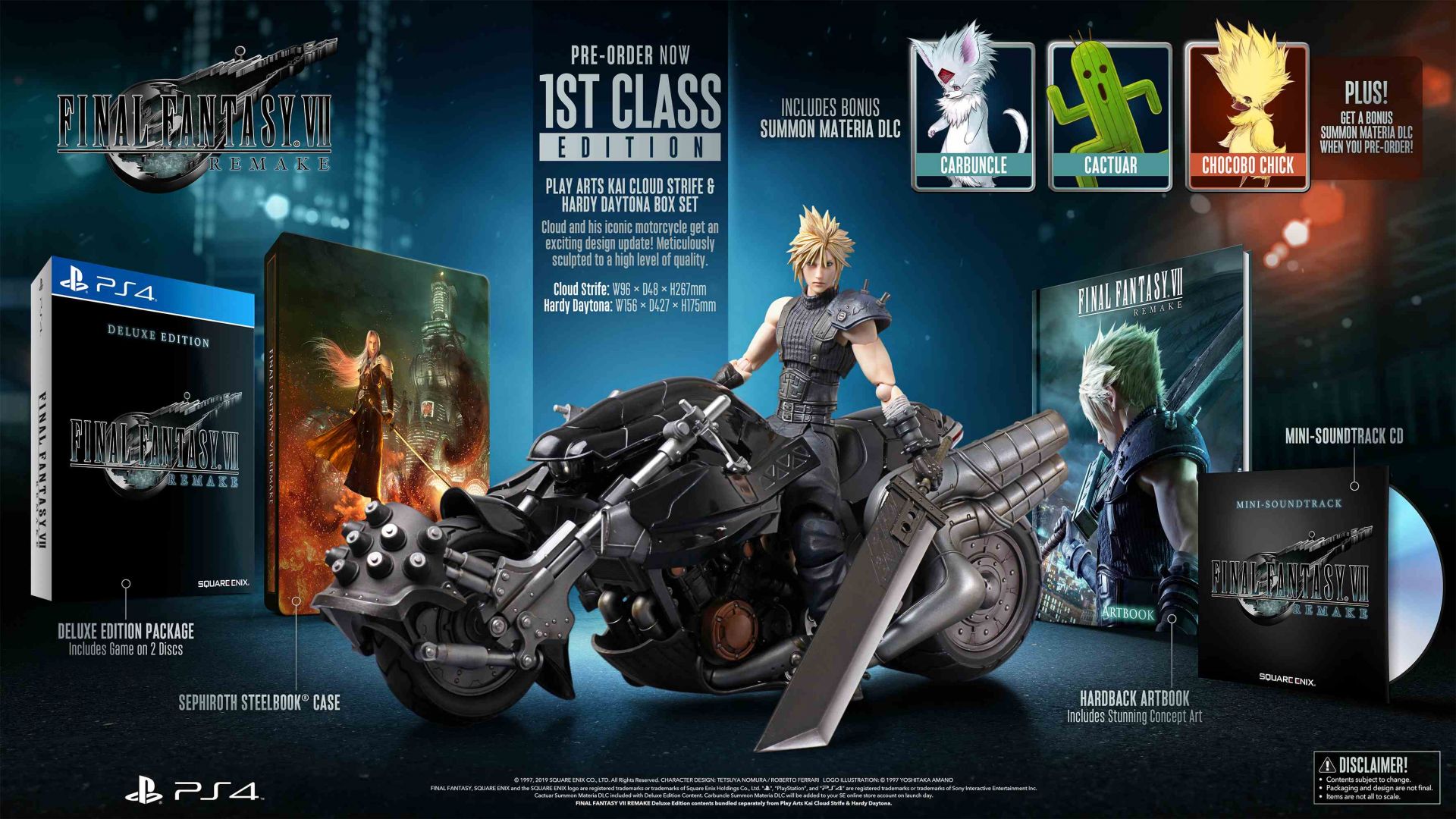 Undoubtedly, it's a stylish set, but you also have to think that this is just the first part of the Final Fantasy 7 remake. Are there really going to be people out there willing to fork over this sort of cash for however many chapters the game ends up arriving in? Oh, wait, now I've typed that out I'm pretty sure the answer is a solid yes.
For something a little less likely to break the bank, GAME has the UK exclusive on the Deluxe Edition of the Final Fantasy 7 remake. There's no confirmed information about what's in it so far, though it's probably everything but the statue you see here. It'll set you back £80.
The plain old version of the Final Fantasy 7 remake is available cheapest right now from Base at £39.99. If you want to delve back into more history from the venerable RPG series, the Final Fantasy 10/10-2 HD Remaster and Final Fantasy 12 The Zodiac Age are both £34.99 on Switch.
Some congratulations are in order for the Final Fantasy 7 remake too, as this special edition has just pipped the Cyberpunk 2077 Collector's Edition to be the most expensive game available post-E3. Hooray! The standings could change, however, if Nintendo drops anything like a £300 version of Animal Crossing...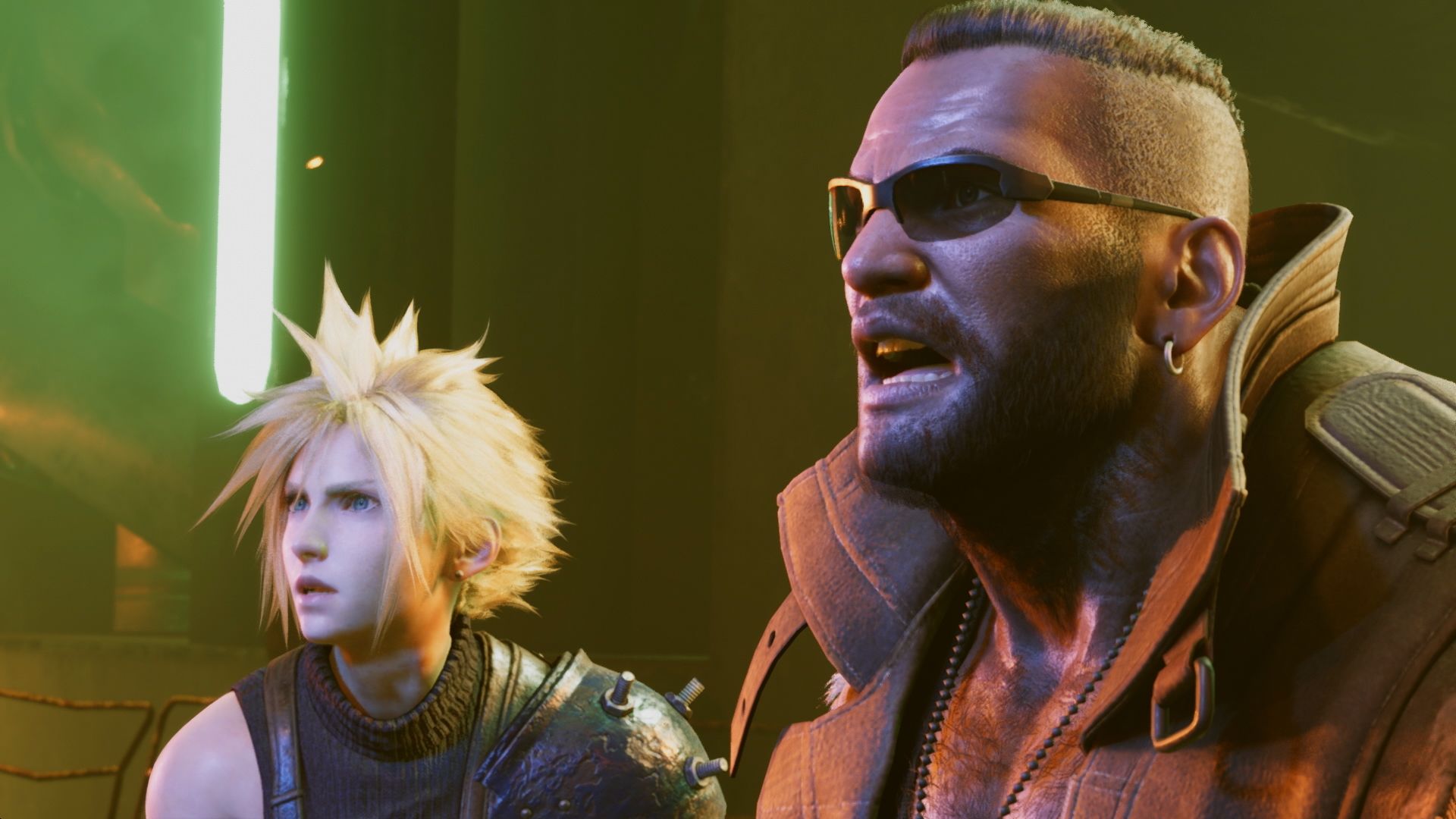 Last night we got an even better look at what to expect from the Final Fantasy 7 remake during Square Enix's E3 press conference. The extended trailer featured Tifa for the first time punching her way alongside Cloud in the grimy metropolis of Midgar.
The Final Fantasy 7 remake (at least the first part) will be released in March 2020.