The Flame in the Flood floats onto Early Access today
Brave the bayou in this southern gothic survival sim.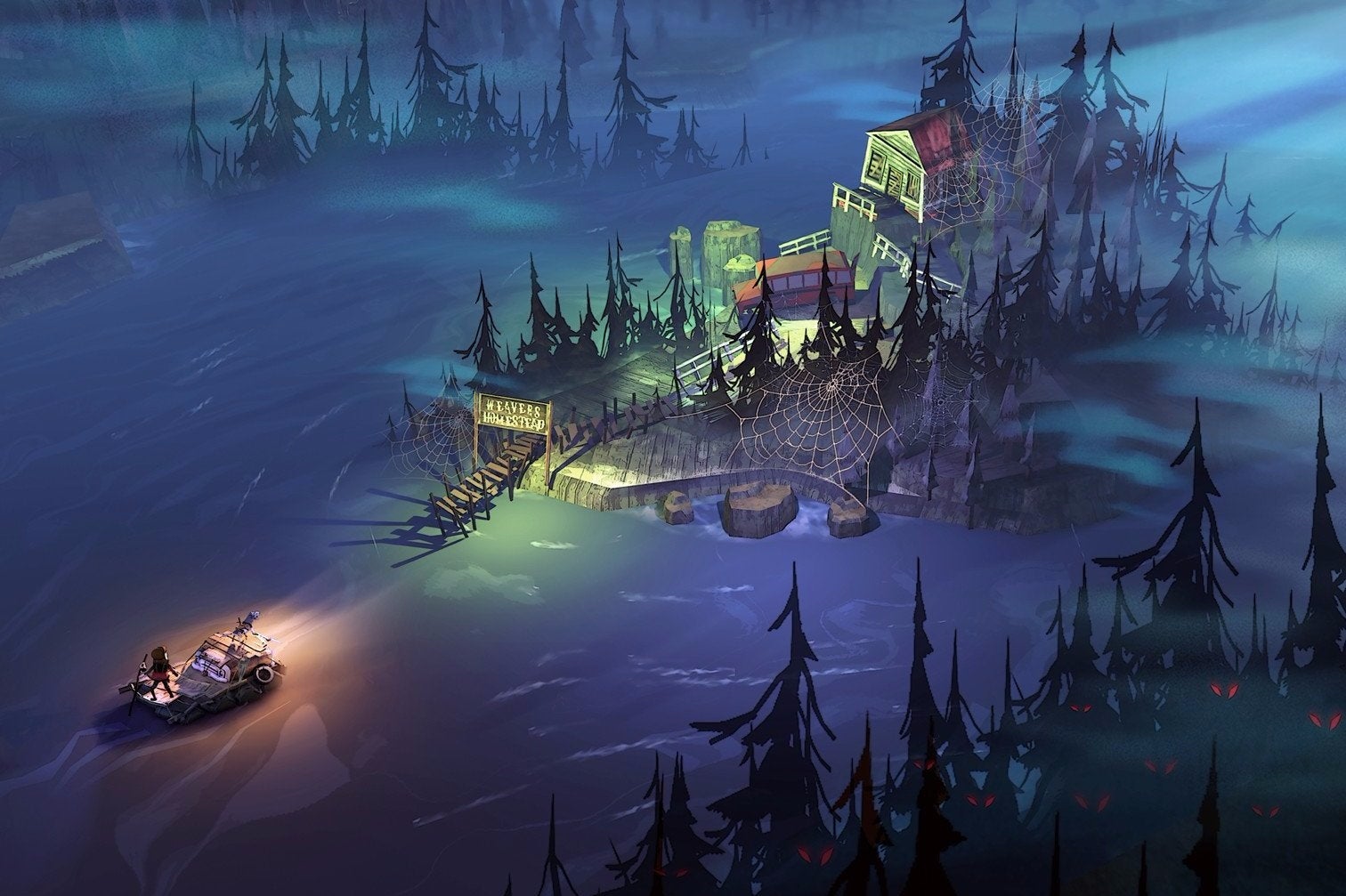 Southern gothic survival sim The Flame in the Flood has arrived on Steam Early Access today.
The Flame in the Flood sees players assume the role of a woman named Scout and her dog, Aesop, as they brave the backwaters of the untamed American South after it's been ravaged by various unexplained ecological disasters.
The game is procedurally-generated with all manner of resources to craft, locations to find, characters to meet and hazards to fall victim to. This Early Access build is comprised of three biomes with an industrial region, wilderness and small town.
Much of The Flame in the Flood is based around traversing its harsh waters and you'll have to upgrade your ramshackle raft by rigging it with a rudder, motor, stove, water collector and expanded storage space.
You'll also have to contend with the wildlife in the area. Predatory creatures like wolves and boars won't hesitate to take a bite out of you, so you'll probably want to feast on smaller prey like rabbits.
The Flame in the Flood is being made by ex-BioShock, Halo and Rock Band developers at Molasses Flood over in Boston. The project launched a successful Kickstarter campaign last autumn where it raised just over a quarter million dollars.
"We're extremely excited to be launching the game just under a year after successfully Kickstarting the title," said lead designer Forrest Dowling. "We're looking forward to the feedback Early Access players will provide as we continue to develop and expand the game. We're also excited to see how long people can survive the river. We're pretty sure that players will be better than us in no time."
Our Chris Donlan found his brief time with The Flame in the Flood's early build rather inspiring. "I still find something in The Flame in the Flood that I haven't really encountered before: a survival game sharpened by the unceasing pressure of the wind at your back, a survival journey where exploration often means leaving safety well behind you forever," he wrote in a piece about genre-blending and language. Classic Donlan!
You can snag The Flame in the Flood for £14.99 on PC or Mac.