Tchia Trophy guide, every hidden achievement and unlock requirements explained
Dress as a Crab, possess a hand and much more to collect every single Tchia trophy.
Tchia has 22 trophies to collect overall, including one hidden trophy that can be quite tricky to figure out. At the time of writing, Tchia is yet to be released on PC but we will update this page with any and all PC achievements once it is out.
Meanwhile, the PlayStation trophies for Tchia are somewhat linked - especially if you want to gain the coveted Platinum one. Some trophies will ask you to find all of the Treasure Chests, while others will ask you to upgrade your own powers.
Without further ado, here are all of the trophies in Tchia and how to unlock them.
On this page:
Tchia trophy and achievement list
There are 21 trophies to collect in Tchia, this is not including the one hidden trophy we will reveal later in this list.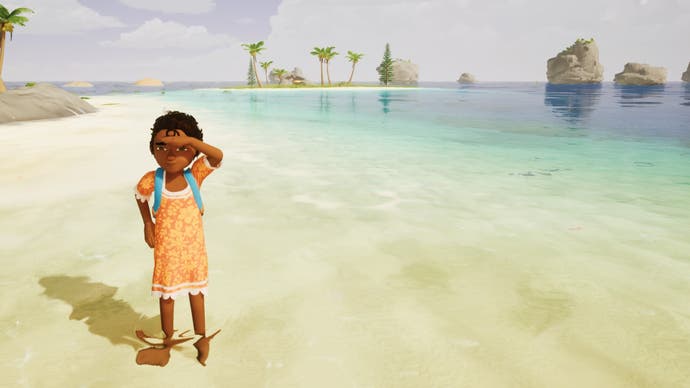 You can collect the majority of these trophies by following the main story in Tchia, but others will require you to explore away from the main path and spend time looking around each Island to discover hidden secrets.
Here are all of the basic and unhidden trophies for Tchia:
| Trophy | How to unlock it | Grade |
| --- | --- | --- |
| Fashion Faux-Pas | Wear the Umbrella Hat. | Bronze |
| Soul-Cannon | Soul-Jump into an object after Soul-Throwing it. | Bronze |
| Clay Pigeon | Shoot down a bird with a Slingshot. | Bronze |
| In a Pinch | Win something in a Claw Machine | Bronze |
| Energy Saver | Burn three enemies at once with a single object or explosion. | Silver |
| Ahem Ahem | Shout from every Point of View. | Silver |
| Iconoclast | Destroy every Meavora Statue. | Silver |
| Globe Trotter | Discover all the Docks. | Silver |
| Audiophile | Unlock every Soul Melody. | Silver |
| The Journey Onwards | Reach the endgame. | Silver |
| Happy Camper | Discover all the Campfires. | Silver |
| Shredder | Score 100% in any music sequence. | Silver |
| Snip Snip | Wear the complete Crab outfit. | Silver |
| Arrr! | Wear the complete pirate outfit and boat style. | Silver |
| Body and Soul | Upgrade your Soul-Meter to 10 slots. | Gold |
| Live Wire | Upgrade your stamina to 120. | Gold |
| Ça de Wizz! | Reach 100% game completion. | Gold |
| Historian | Find and open all Treasure Chests. | Gold |
| Fashion Victim | Unlock every cosmetic item for Tchia and the boat. | Gold |
| Liberator | Clear all Soldier Camps. | Gold |
| New Caledonian | Collect all Trophies. | Platinum |
---
Need a bit of help while exploring the beautiful islands in Tchia? Check out our guides showing you how to get Pearls and Chicken Eggs to learn where to find these useful materials. If you feel like exploring to find collectibles, check out our Treasure Chest locations guide, plus our ones on Meavora Statue and Diving Challenge locations. Also, if you want to get around quickly, check out our fast travel guide.
---
Tchia hidden trophy and achievement list
There is only one hidden trophy for Tchia, and figuring out how to complete it is quite the puzzle. However, once you do figure this one out, you can gain the coveted Platinum Trophy.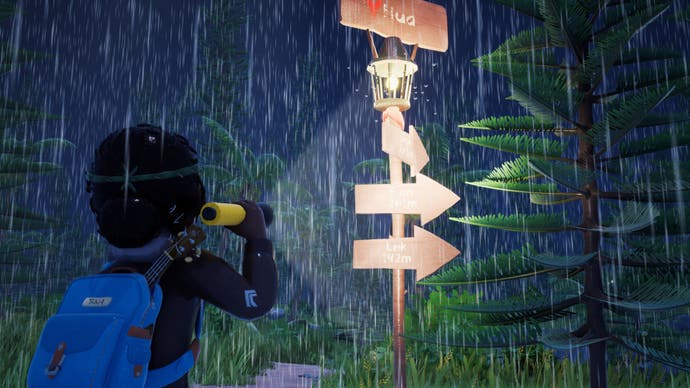 Here is the hidden trophy for Tchia:
| Trophy | How to unlock it | Grade |
| --- | --- | --- |
| Thing | Find and Soul-Jump into Pwi Dua's hand. | Gold |
Enjoy exploring the beautiful landscape in Tchia while collecting all of these shiny trophies!