Supergirl spotted for Lego Dimensions
She'll fly off the shelves.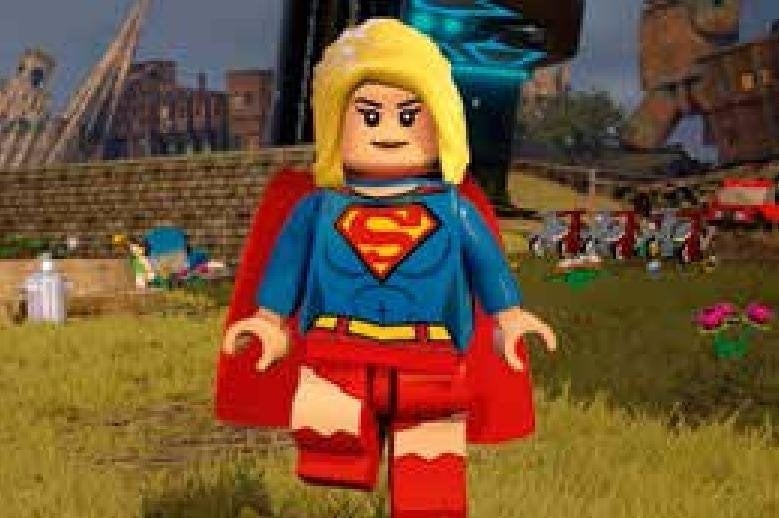 Lego Dimensions is nearing the end of its successful first year - just one small release of figures is left, next month - but we may already have a glimpse at what's coming next.

Or rather, who is coming next: a Supergirl figurine for Lego Dimensions has been listed (and now pulled from) Lego.com.
Lego fan site Brickset dug up this instruction manual for the figure:
Notably, she has a gold base rather than the usual blue. Is this a promotional figure, or is it the new colour for Lego Dimension's second year of releases?
It isn't the first time we've seen evidence of Supergirl in the game. Earlier in the month, video footage was posted online of both Supergirl and fellow DC Comics hero Green Arrow in action in the game. Supergirl had a new ability based around her Red Lantern power. Green Arrow had the same archery ability as Lord of the Rings character Legolas.
The footage was taken offline by Lego Dimensions publisher Warner Bros. Interactive soon after it appeared.
Lego Dimensions developer TT Games previously revealed to Eurogamer that it had a three-year plan in place for the game. Buy into the toys-to-life franchise and new minifigures, levels and open worlds will be added over that time.
There's been no word yet on which franchises might feature in the game's second year, although fans have pieced together set information which suggests Harry Potter, ET and the A-Team may be on the way.
We've contacted Warner Bros. for comment.