Sunset Overdrive free for all Xbox Live subscribers tomorrow
But only for 24 hours.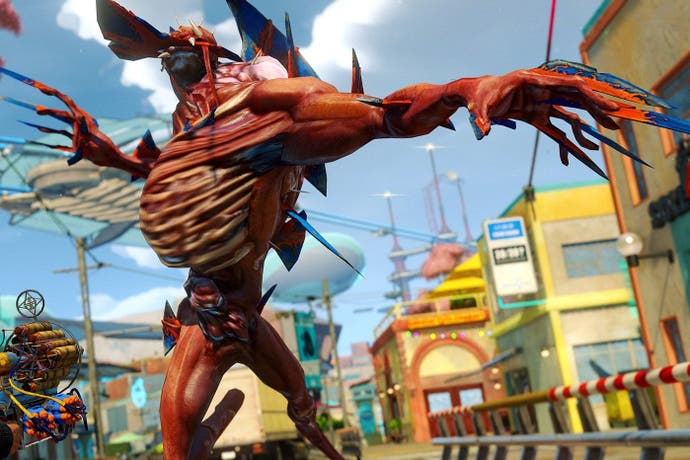 Xbox One exclusive Sunset Overdrive will be free to download and play for all Xbox Live Gold subscribers tomorrow.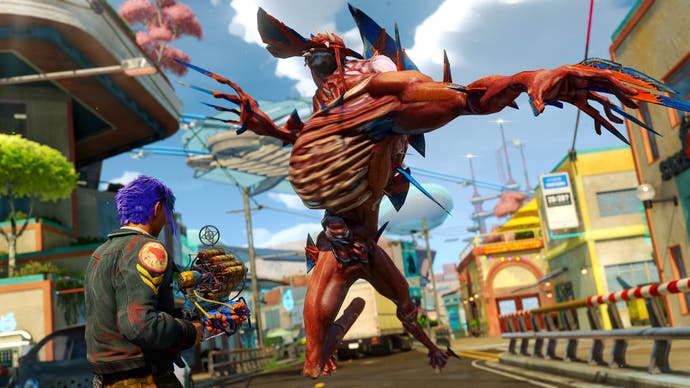 The offer lasts 24 hours and is part of Microsoft's celebrations for the Xbox One's first anniversary, company mouthpiece Major Nelson has announced.
Gold members can first download their free copy starting from 5.01am UK time tomorrow, Saturday 22nd November, and continue playing until the same time on Sunday.
Perhaps set your alarm clock to get up a little early - the digital version of Sunset Overdrive is a 23.17 GB download, although you won't need to have all of that installed to begin playing.
You will be able to unlock Achievements and try out the game's online multiplayer mode as normal.
Your progress will also be saved after the trial period ends, should you buy the full game at a later date.
Xbox One owners spotted back in August that Microsoft had quietly begun testing 24-hour game unlocks. At the time, Microsoft told Eurogamer that their listing on some console dashboards had appeared "in error".
Tempted to try Sunset Overdrive for yourself? Watch Eurogamer play through its first two hours in the video below.