Sunset Overdrive's final add-on arrives 1st April
No joke.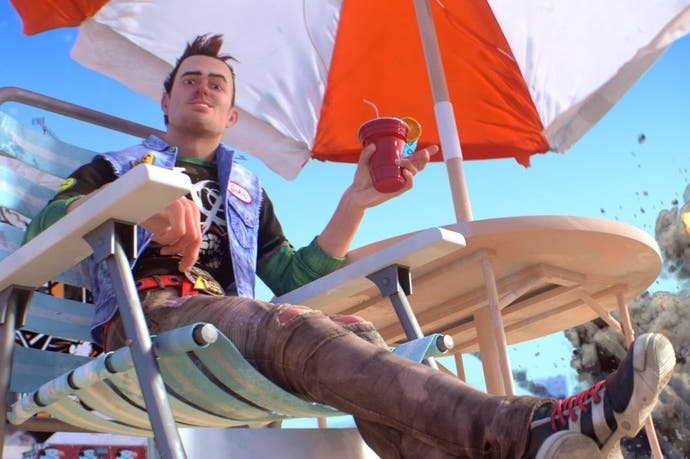 The final add-on for Xbox One exclusive Sunset Overdrive launches on 1st April, developer Insomniac Games has announced.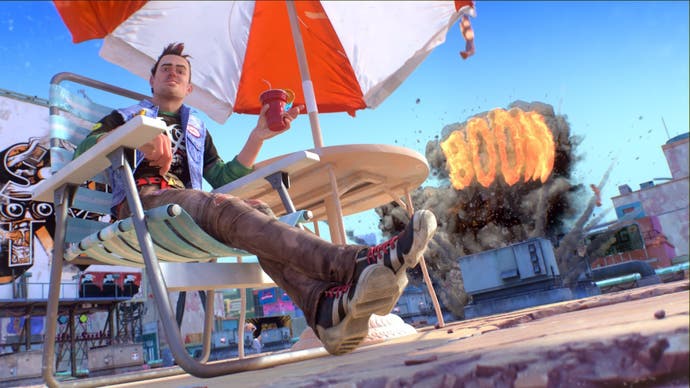 Named as (deep breath) Sunset Overdrive: Dawn of the Rise of the Fallen Machines, the DLC includes a new sci-fi area with fresh challenges and story missions.
There's also a giant zorb-like ball of energy to roll around in, which can squash any mutants in your path.
Yesterday, Microsoft announced a price cut for its special edition white Xbox One and Sunset Overdrive console bundle, which is now £279.99, down from £329.99.
Watch gameplay footage from the add-on below: