Sunset Overdrive announces first DLC expansion, adds new moves
The Mystery of the Mooil Rig drops in two weeks.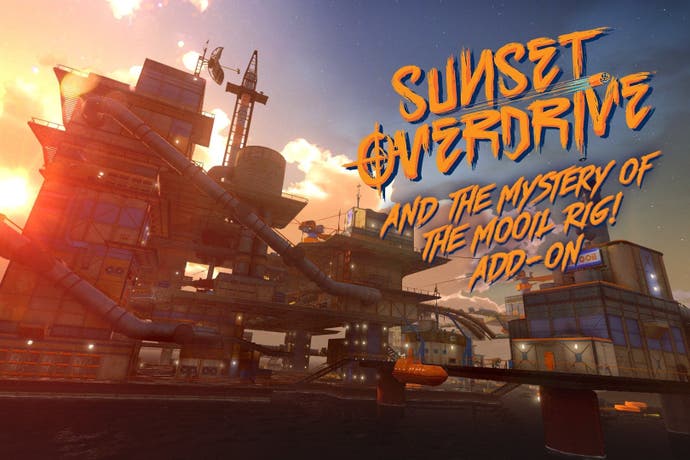 Sunset Overdrive and the Mystery of the Mooil Rig will be the first story-based expansion to Insomniac's in-your-face open world adventure.
Due on 23rd December, this DLC add-on will feature an all new area, the titular oil rig, along with new mechanics like the ability to dive into and jump out of water indefinitely. You'll even be able to slam into the sea then bounce out of it, propelling you higher into the air. Of course this doesn't make sense, but that's sort of Sunset Overdrive's MO, and it does look fun. Better yet, these new moves will transfer to the full game.
The Mooil Rig DLC will also contain loads of new missions, weapons and amps, but these have yet to be revealed. In the meantime, take a gander at The Mystery of the Mooil Rig in the following video hosted by Xbox Live director of programming Larry "Major Nelson" Hyrb.